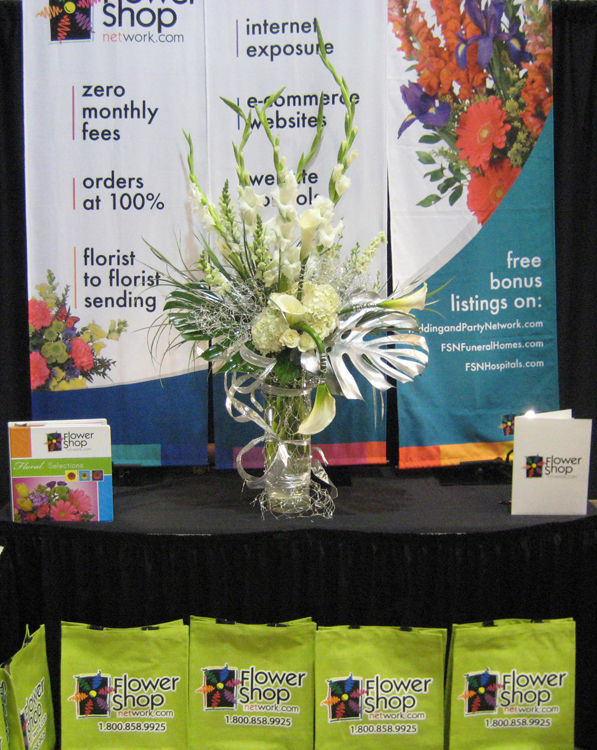 Aren't these flowers beautiful? When FSN has a booth at a florist convention or show, we always order display flowers from a local florist in the area. This arrangement was for the 2012 Arkansas State Florist Convention's Diamond Jubilee by Terry Bates of The Arrangement in Hot Springs AR. The white and silver arrangement is filled with subtle details that hint at the show's theme — diamonds!
Can you spot the diamonds inside these calla lilies? Absolutely beautiful details.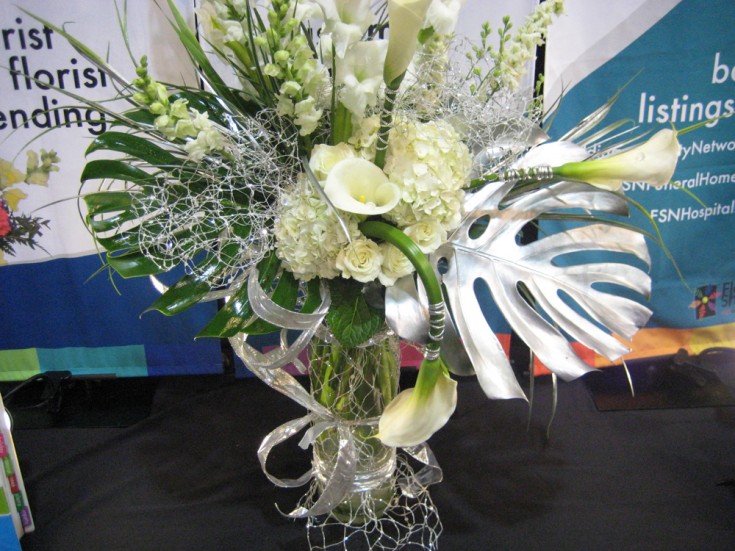 Wire has been wrapped around the calla lily stems to add interest. Silver netting, along with the hydrangeas, adds texture to balance out the smoothness of the giant tropical leaves.
The silver detail of this flower arrangement continues down the vase making the over-all design very dramatic.
Such a beautiful arrangement for the FSN Booth! Thank you so much Terry for creating something perfect for both our booth and the theme of the event! Diamonds are forever, and this arrangement is one you won't ever forget!