There are so many things to enjoy in December. There are beautiful lights, caroling, family and the ever-present delicious food. Here at FSN, even the workplace gets into the spirit. We have decorations hung around the office and those calls we make to florists often end in a hearty Merry Christmas!
But we know the holidays have truly arrived when the halls are full of employees decked out for the Ugly Sweater Contest, and we sit down for our annual Flower Shop Network Christmas Party!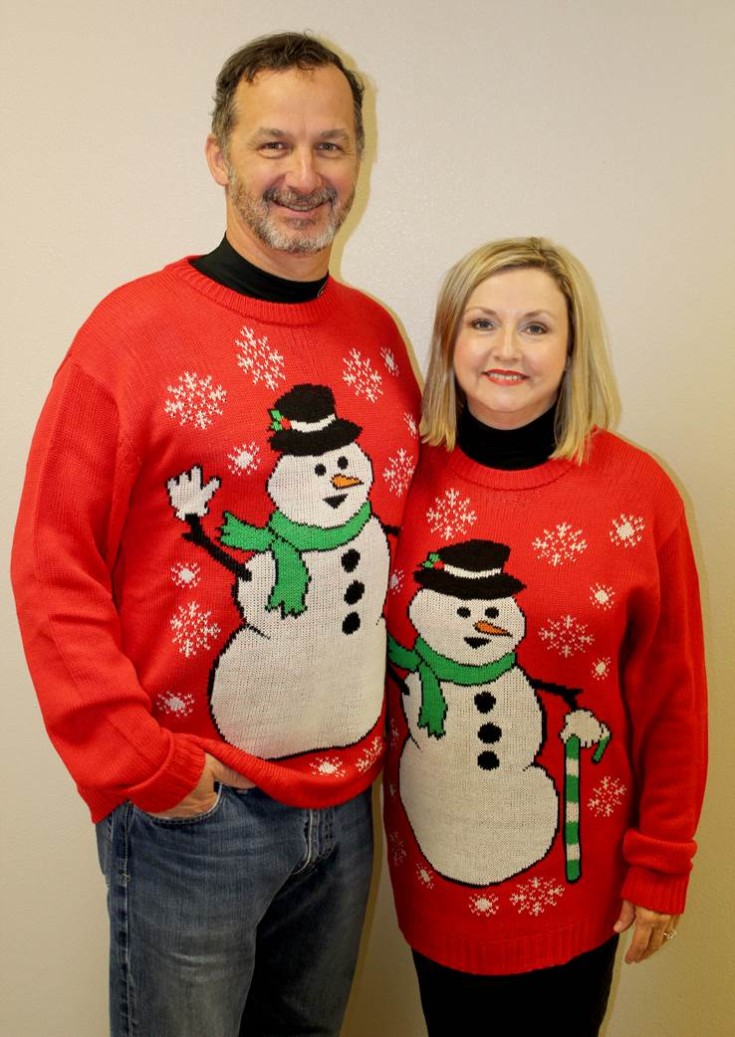 Starting us off with two very ugly sweaters, it's Brock and Loranne!
Here we have a few early birds sitting down to the magnificent meal we were provided. We went all-out holiday theme for Thanksgiving, so for Christmas we chose a little different menu.
Line it up!
Those are perfectly grilled pork steaks and chicken. And I do mean perfect.
Next we had cheesy potatoes and a green bean/mixed vegetable grilled medley seasoned wonderfully.
Can't forget the rolls!
A salad with three different kinds of dressing. Just choose your favorite or forego decision making entirely and pile on all three.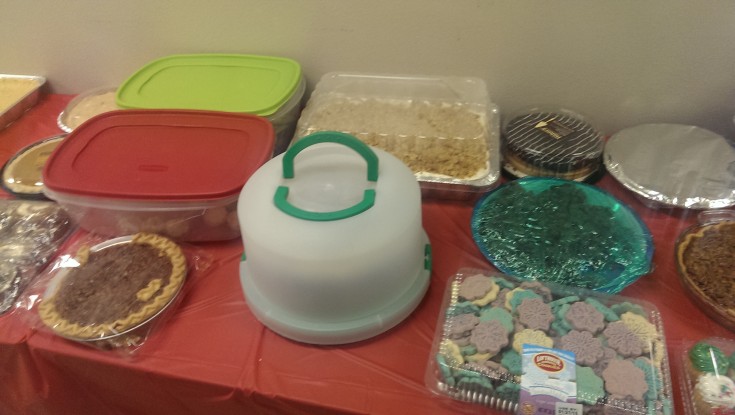 The desserts. Some were bought. Most were homemade. All were delicious.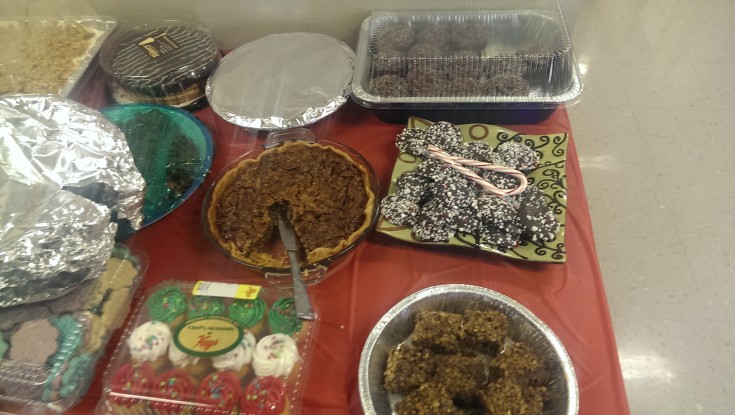 Hey, someone already started on the pecan pie!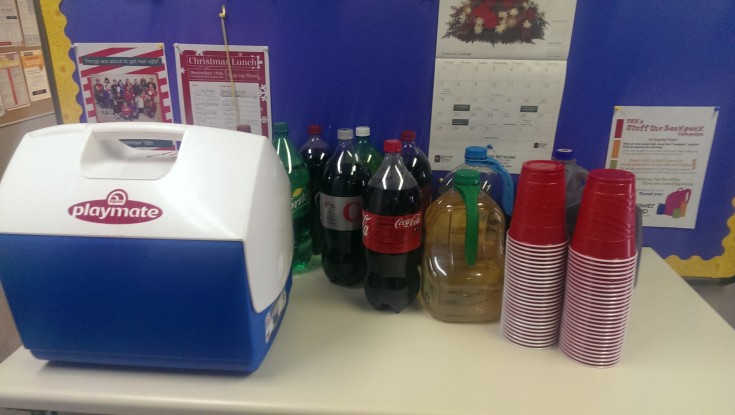 Nothing like a few drinks to wash down the yummy meal.
And there's all our ugly sweater contestants.
Merry Christmas!