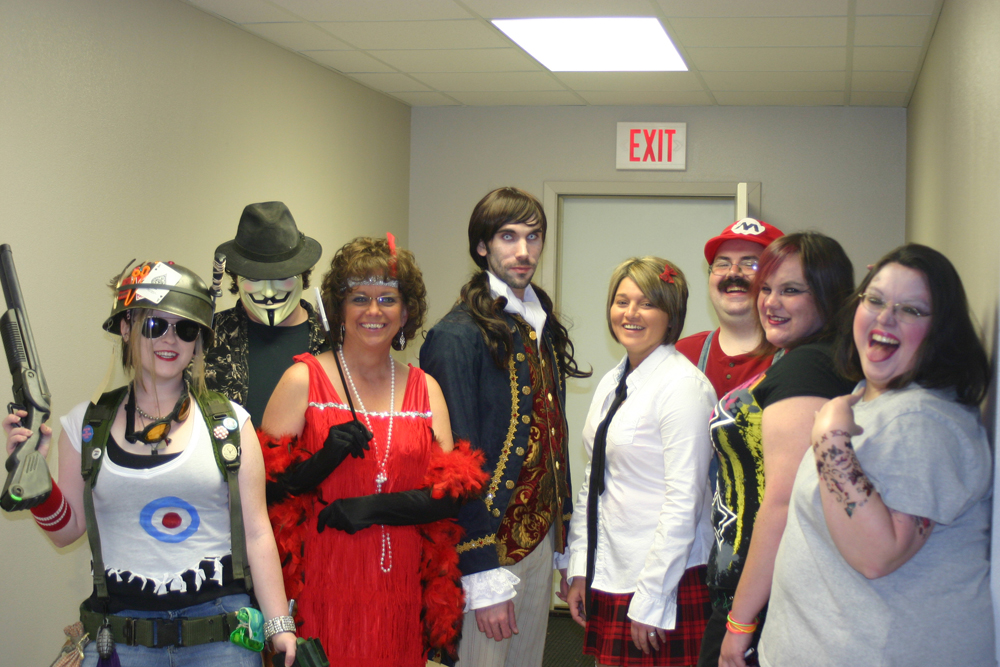 Halloween at Flower Shop Network
Today at Flower Shop Network, was our annual costume contest. We had quite a few people to go all out and get creative with their costumes.
The winners of our Halloween Costume Contest – Josh, our creative director won 1st place and Jason, head of maintenance, took home the 2nd place prize.
Josh was Lestat from Interview With The Vampire and Jason is a rescued Chilean miner.
FROM ALL OF US AT FLOWER SHOP NETWORK: HAVE A SAFE AND HAPPY HALLOWEEN!
View all of our Halloween pictures here: