The Mission Outreach of Northeast Arkansas is hosting a chili cook-off fundraiser on March 8th of this year. Flower Shop Network is excited to participate, but we only want to present the best possible chili to the contest. In order to find that perfect chili, we decided to hold a pre-chili cook-off chili cook-off. Of course this pre cook-off had nothing to do with a desire to eat delicious chili until we popped. It was all business. You believe that right? Okay, moving on.
The cascade of chili. Looking delicious! And nicely laid out. I wonder how it will look after our staff gets their hands on it?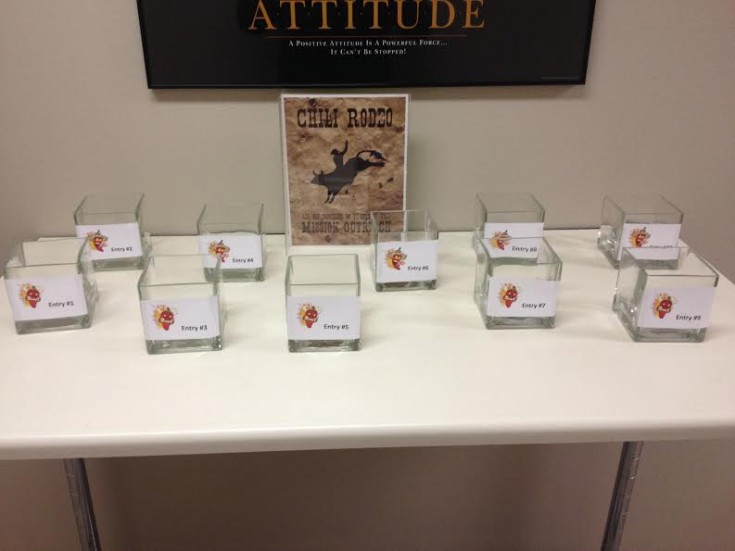 The donation station also doubles as a voting station. Just place your donation in the number of the chili you enjoyed most.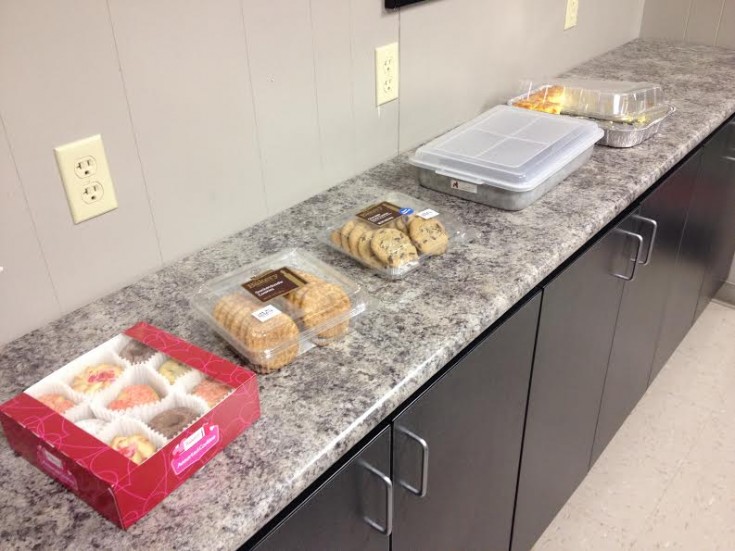 A few desserts to calm the sure-to-come raging mouth flames.
I hope that photo is not an indicator of the meat type used. Eeesh!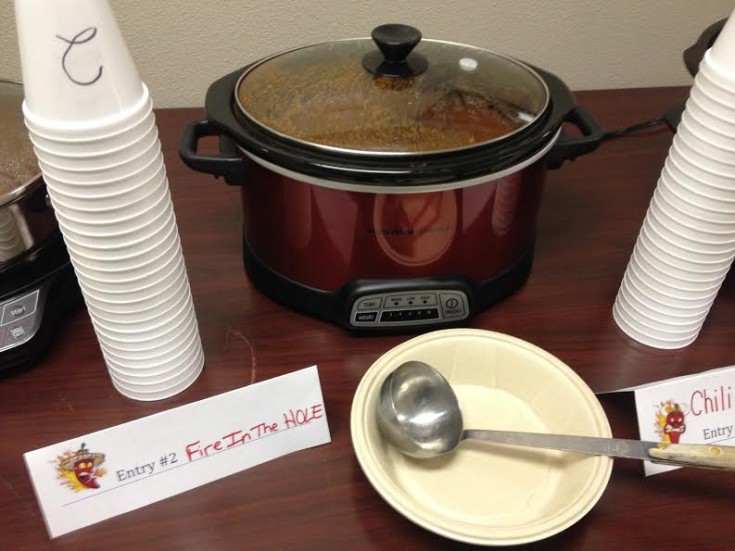 A spicy selection. The probable instigator of those previously mentioned raging mouth flames.
Oooh, deer chili! Venison is an excellent meat and has an excellent flavor for chili.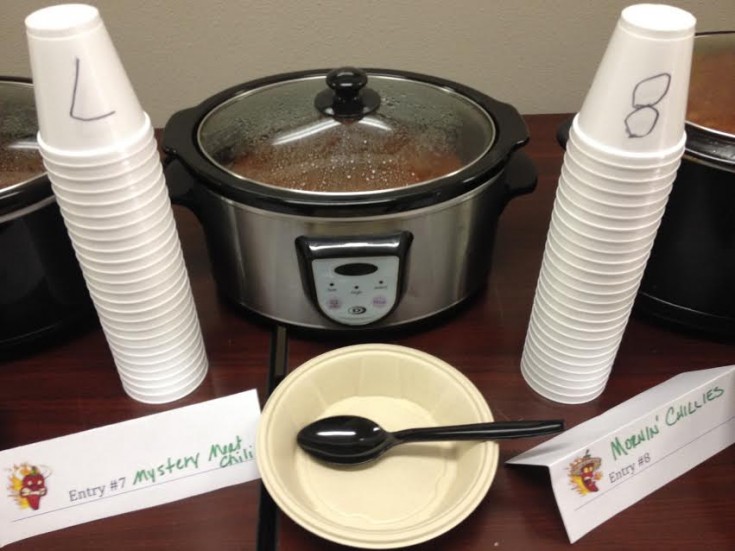 Mystery Meat Chili? I guess they left their opossum picture at home.
Bring on the taste-testers!
Looks like they're enjoying it …
Quenching the raging mouth flames!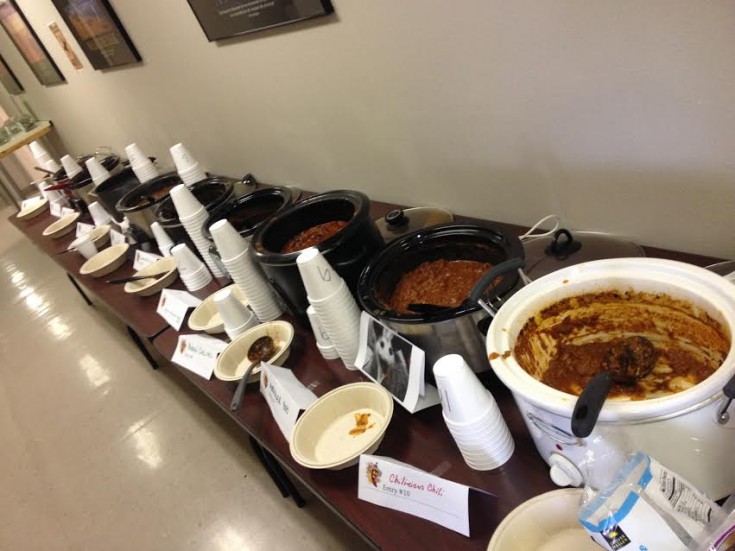 A picture of the chili aftermath. Looks like this chili was demolished!
From the look of the donation station, we are going to have a tight race at the top.
The Mission Outreach of Northeast Arkansas is an organization focused on housing the homeless, feeding the hungry and caring for the sick. FSN is proud to join in their fundraising efforts, and our haul for today was $123.03! Yay donations!