The American Cancer Society held its annual Relay for Life this past weekend, and Flower Shop Network was out in force! We whipped up a fantastic team name, the Flower Patch Kids, put together a wonderful raffle prize and rallied our staff to walk for charity. There was no end to the fun had throughout the evening and through to the next morning. Delirium began to set in around 4 am just after the fudge round eating contest, (First place went to our own Mandy Maxwell who downed four in under a minute. Impressive!) but we persevered. Check out the photos below for examples of all we offered our booth attendees!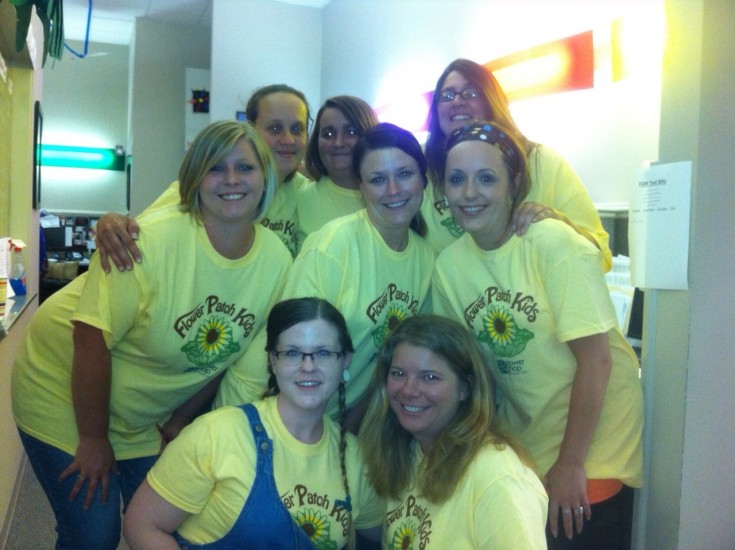 Here are the ladies showing off their new Relay T-shirts! FSN bought one for every staff walker.
A wealth of charity fund-raising activities to be had at the FSN booth. And that was legitimate sweet tea and lemonade too. This is the south, folks. There are some things on which you simply cannot skimp.
Hiding from the camera. I see you!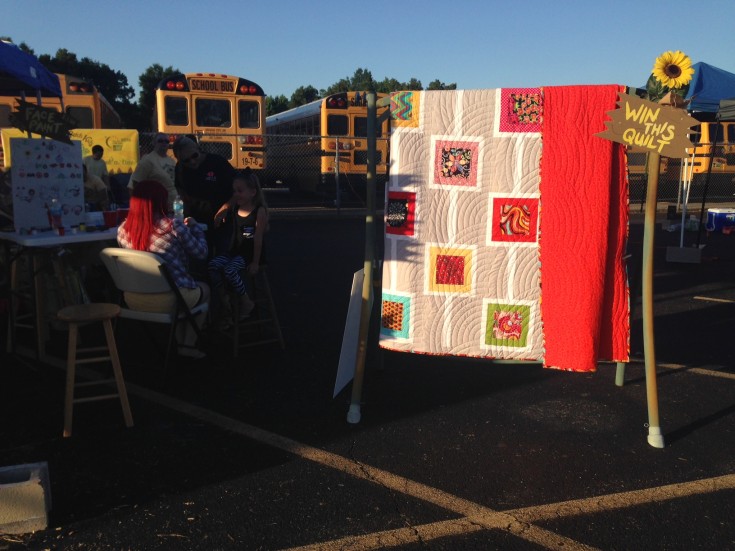 In the background you can see May Canoy of the FSN graphics department doing a little face painting. In the foreground we have a gorgeous quilt made by our very own Loranne Atwill which was raffled off, the proceeds adding to our overall contribution.
And here's the final product from our face-painting masters. I think she loves Batman. The logo in the shape of a heart tipped me off.
Thanks for coming along on this picture journey through Flower Shop Network's corner of the 2014 Relay for Life! But this is just the tip of the fun iceberg. Make sure to check back at the FSN blog regularly for your passport to plenty more exciting FSN activities throughout the upcoming summer months!