For the next in a series of summer activities planned here at Flower Shop Network, we decided to take advantage of the beautiful weather and have a cookout. We also split the entire office into teams for an exciting group-building exercise and tons of free prizes. We take summer pretty seriously around here … seriously fun that is!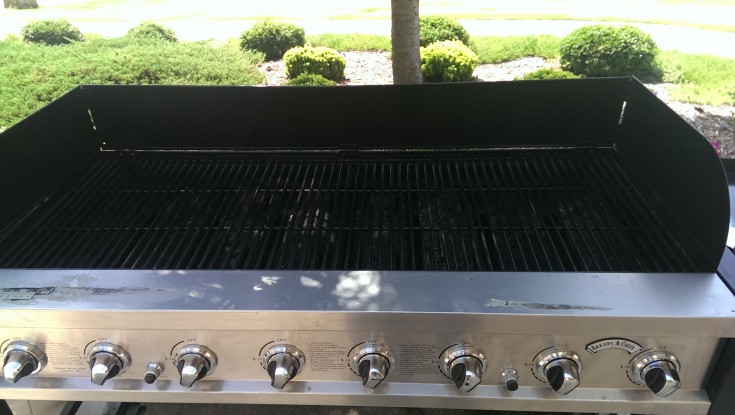 This is the massive grill we used to cook up all the hamburgers and hot dogs the staff could eat, and more!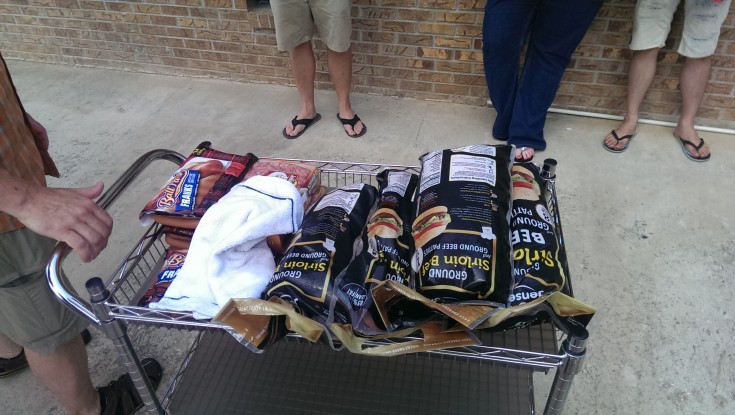 Hmmm, they look a little less appetizing while still in the packaging.
Wait a minute, yeah! That's the stuff! Yum!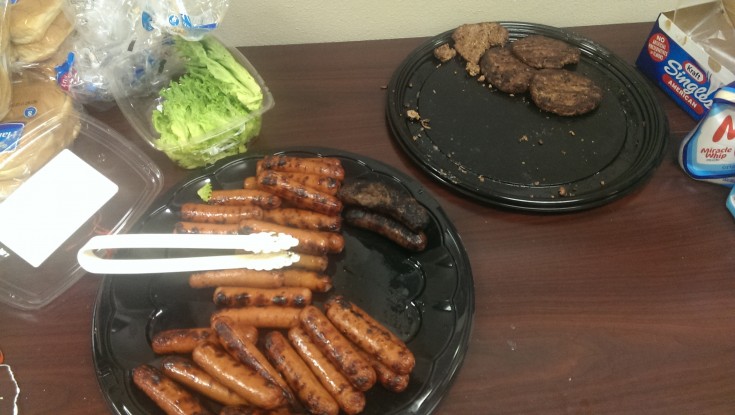 This was so popular I couldn't get a photo until the first wave had passed. Uh oh, I'm hungry again.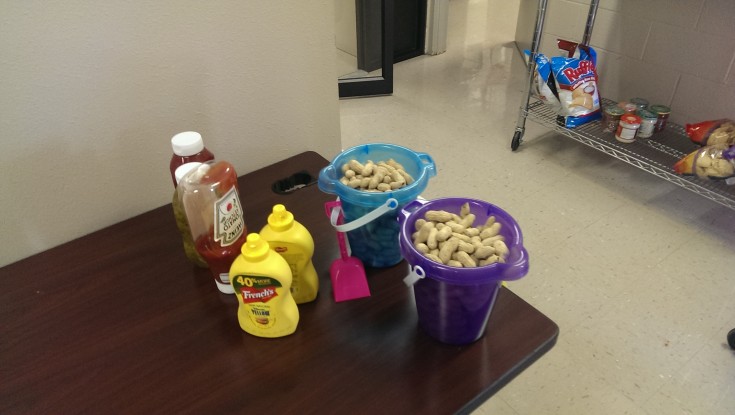 And buckets of peanuts? Uh, yes please!
A very small sampling of the delicious deserts available at the cookout. Seriously, there were possibly four times this many delectable options, many of which were homemade. It was yummy.
And here's the team building exercise we worked on this week. The goal was to set this PVC pipe on the ground without anyone's finger coming off the pipe. It's harder than it sounds.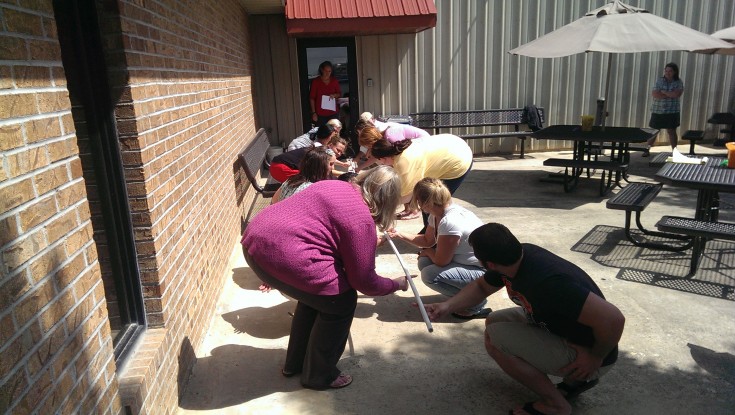 But they did it!
Don't fret, there are plenty more exciting FSN activities you'll have a chance to peek in on all summer long! Just keep an eye on the Bloomin' Blog or our Facebook page. See ya next time!