At Flower Shop Network Headquarters, we had our annual summer company picnic on August 11, 2015. This year we went with an "Under the Sea" theme and decked out the Paragould Community Center with nautical decor. With delicious food, great music, and fun activities, we all had a wonderful time with our coworkers, families, and friends. Here are some pictures of our great night!
Our picnic team did a great job of decorating and setting up the event!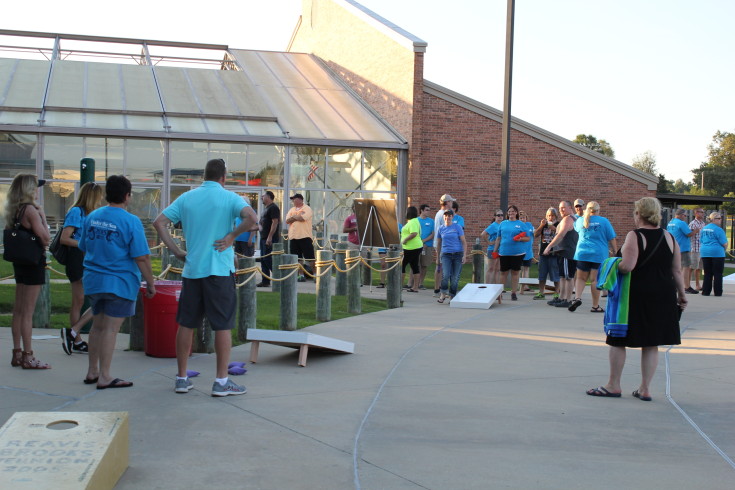 All our coworkers had fun competing in the Baggo Tournament.
Both kids and adults had fun at the water park–especially on this hot day!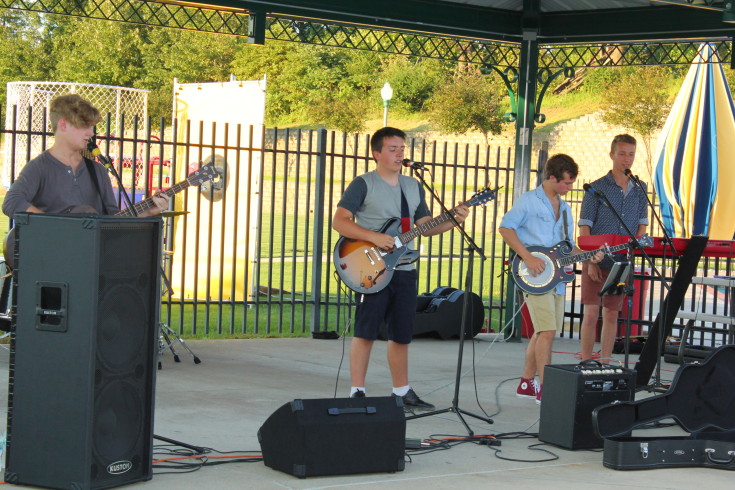 A local student band showed off their talent with live music.
Our tech guy wows us with his amazing musical talent.
Flower Shop Network's owner, Brock Atwill, takes a plunge in the dunk tank.
We had a fantastic time getting to celebrate a great year! It was great to meet family and friends and share one love–We love local florists!