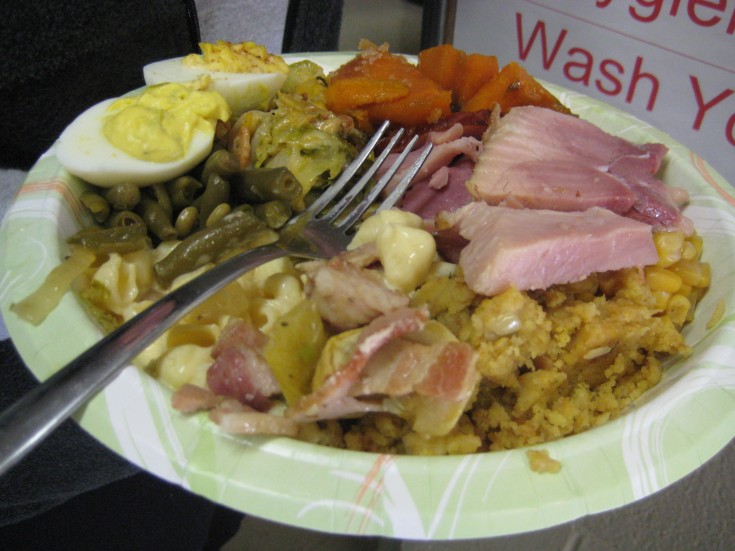 Today we had a feast at FSN! It was Thanksgiving and everyone brought their own delicious contribution to fill all of our buffet tables to the brim. Ham, turkey, mashed potatoes, sweet potatoes… you name it, we probably ate it today!
That doesn't mean we aren't doing our part to help those that need it. Since school started back, we've donated hundreds of items to our local food bank's School Backpack Program to help students who may not get all that they need at home. Because it's an ongoing competition between our departments, we have given a ton!
Here are more pictures from today's Thanksgiving feast!