Thanksgiving is all about family, and all of us here at the FSN offices took a few minutes today to enjoy a meal with our Flower Shop Network family. It was an afternoon of fun, food and friends, just as it should be. Scroll through for a peek into our glorious feast!
Gathered for food and laughter. Everybody's having a great time!
The spread. Oh man, that was so good.
Turkey breast, ham and gravy. Can you say, YUM?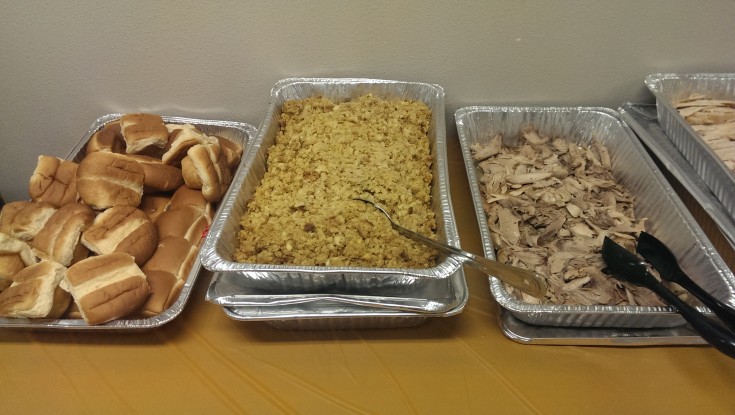 Rolls, dressing and a delicious looking tray of dark meat.
Some fantastic looking sides to balance out all that delicious turkey and ham!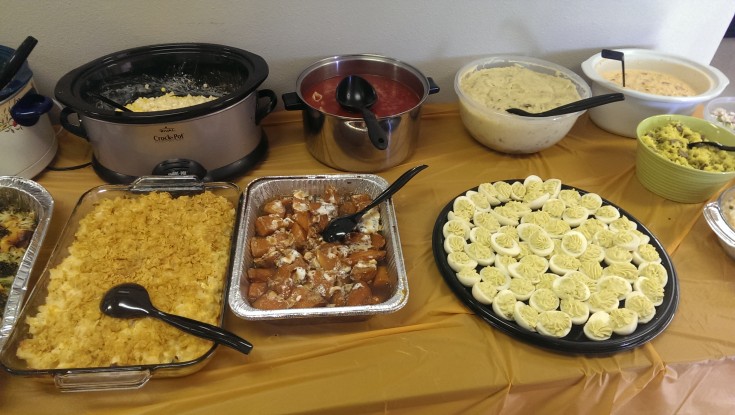 Candied yams, deviled eggs and a potato casserole? It just keeps getting better!
It's a flavor explosion!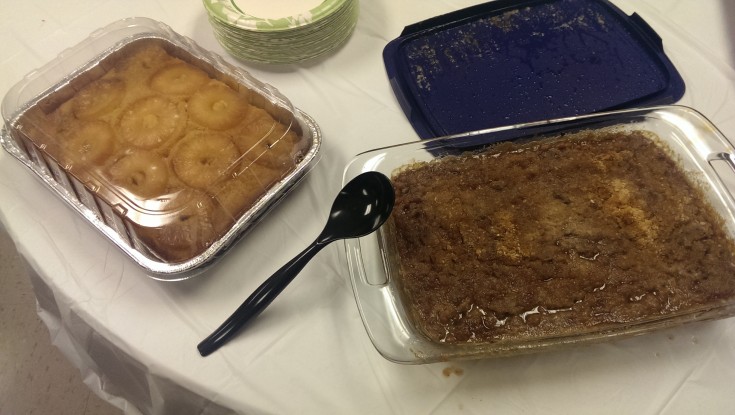 Desserts!? Oy. I've already eaten so much …
You had me at pie.
Oh my. So many choices, so little time.
I'm not sure what you call them, but they were fantastic!
And that's the end, folks. Brock says, "Cheers!"
But don't worry, there's still plenty more to come before the end of the year. Keep it locked here for Christmas and New Years!