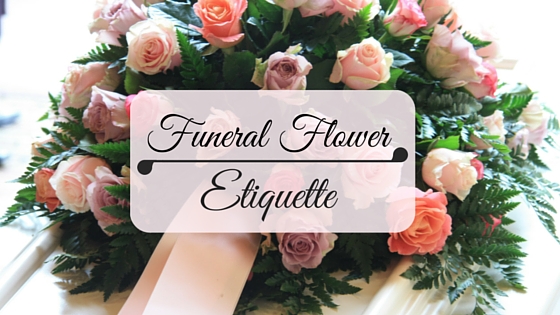 Your Questions Answered! 
Flowers are the perfect way to express sympathy to those that have lost a loved one. Knowing what etiquette to follow though can be tough. Here are some answers to frequently asked funeral flower etiquette questions.
Does the type of floral arrangement matter?
The type of floral arrangement to send depends on your relationship to the deceased. Typically the immediate family selects a casket spray or shaped wreath to accompany the casket.
Some of the most popular flowers are carnations, chrysanthemums, glads, lilies or roses. The best advice is to pick flowers that you think the family will appreciate.
What is the difference between funeral flowers and sympathy flowers?
Funeral flowers should be ordered as soon as possible and are sent directly to the funeral home. Sympathy flowers are sent to the residence of the grieving family and are displayed in memory of their loved one. Sympathy flowers are typically smaller arrangements.
Can I send brightly colored flowers?
In general, it is acceptable to send flowers of any color. Some choose plain white flowers and muted colors to pay their respects. Others pick bright upbeat colors that they know the deceased was fond of.
If I have missed the funeral is it okay to send flowers to the family's home?
Yes, a floral arrangement sent directly to the families home serves as a comforting reminder that they are cared for. Keep in mind though that memorial wreaths and standing arrangements are only appropriate to send directly to the funeral home.
Do I send flowers to a cremation?
Yes, floral arrangements are still welcome at the memorial service. It is common for the family to have an arrangement designed for display with the urn.
How soon before the funeral should I order the flowers?
We advise ordering your funeral flowers at least 24 hours in advance. Although if you're ordering a more advanced arrangement like a casket spray or a wreath we suggest 48 hours in advance. Most florists can deliver the arrangement directly to the funeral home.
If you're looking for a local florist visit our floral directory to find a florist near you.
Also if you have any other questions feel free to comment below!