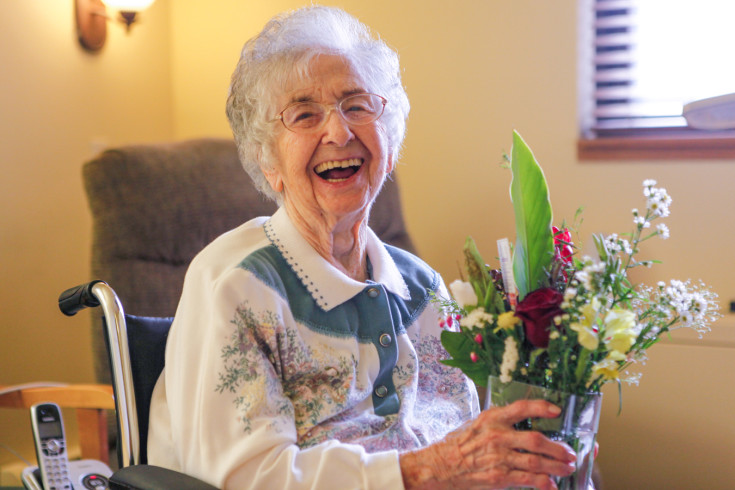 Flowers are a wonderful thing.  They add beauty to any situation and are an integral part of weddings and many other occasions.  But what happens after the "I do's" and events?  
Flower donation is a growing phenomenon.  There are several organizations now who "recycle" gently used flowers from weddings and large events.  They use every part of the designs including the ribbons and vases.  New arrangements are crafted from deconstructing the bouquets and centerpieces. These new arrangements are then delivered to hospitals, assisted living facilities, hospice houses, and nursing homes.  Many times they are also tax deductible depending on what organization you work with.
Random Acts of Flowers
is a privately-funded organization that has a vision to improve the emotional health of the community with flowers.
In July 2007, Random Acts of Flowers' founder, Larsen Jay, was in a near-fatal accident. While confined to his hospital room, the outpouring of support that Larsen received in the form of daily visitors and dozens of floral arrangements immediately aided in his long recovery.

When Larsen was capable of leaving his room he noticed how many of his fellow patients did not have visitors or flowers – the very thing that helped him so much in those early and difficult days. Within moments the first "random act of flowers" delivery was made, repurposing his flowers and delivering them to patients in nearby hospital rooms. The memories of how a simple gesture touched his fellow patients compelled Larsen to form Random Acts of Flowers in 2008.

Random Acts of Flowers recycles and repurposes flowers by engaging dedicated volunteer teams to deliver beautiful bouquets and moments of kindness to individuals in healthcare facilities across the country.

As a recycling "green" nonprofit organization run almost entirely by volunteers, Random Acts of Flowers is committed to nourishing the health of the environment, individuals, and the community.
Are you interested in donating?  If there aren't any organizations in your region, work with your florist or wedding planner to find a local facility in your area that would be interested in taking the flowers.  We all know flowers have a positive effect on mood, so why not share the joy? Visit your florist today to talk to them about flower donation!