Like many others this August, I couldn't get enough of the Summer Olympics. Not only was I watching, I was keeping up with the scores and following my favorite athletes on social media. One of my favorites to follow is McKayla Maroney, the American gold medal gymnast and vaulting specialist. When I saw this posted on Instagram, I just had to share!!
That's right, McKayla Maroney loves puppy flowers! (But who can resist their cuteness?) She says, "NO WAY.. puppy flowers!! tooo cute" with addition of a few flower icons from the iPhone.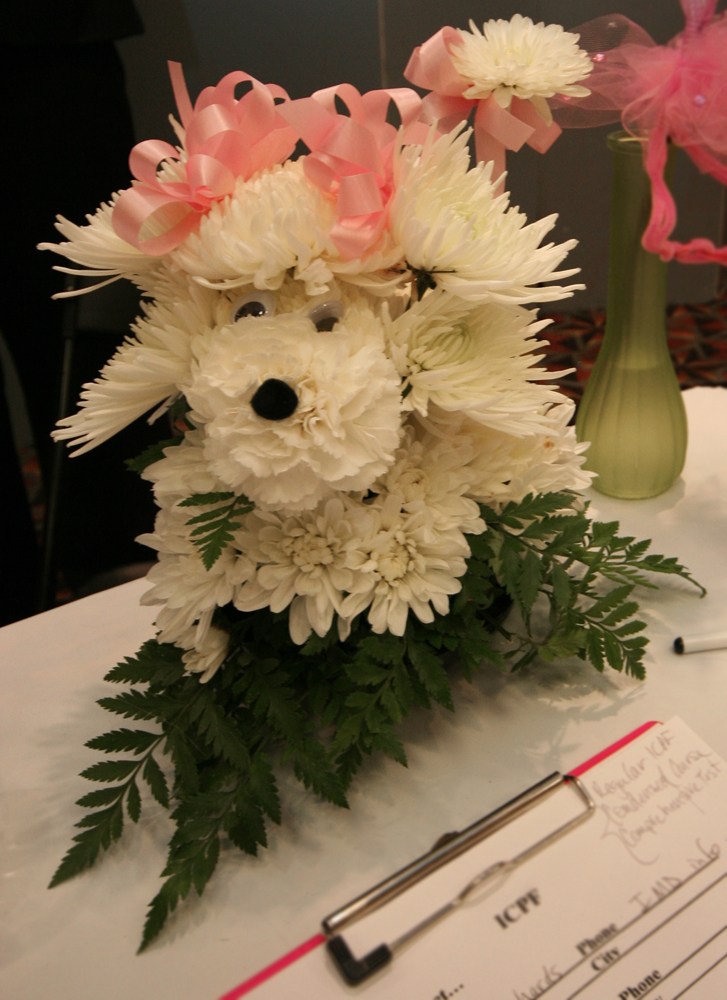 Puppy Flowers at the Illinois State Florist Convention
Although a special request, puppy flowers are available at many flower shops across the nation. This is a great gift for girls from 5 to 50. (Think dog lovers!) I've seen these Fido flowers used in baskets, wreaths, standard arrangements and, of course, purses. They are also great for kids parties and baby showers. (Pink poodles!) Planning a birthday party for your pooch? You've gotta have puppy flowers!
So next time you send flowers, think out of the box – think puppy flowers! Just remember, always always always send from a local flower shop. Use our handy local florist finder to find yours today!