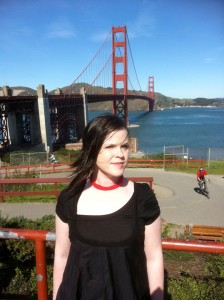 Just a couple of weeks ago I (Mandy!) got to visit sunny San Francisco. It certainly spoiled me for spring! It was 75° and sunny each and every day! Jealous yet?
I am! I'm ready for spring flowers! That was definitely my favorite part of California — it was already spring! Flowers were in bloom everywhere you looked. The daffodils were up, the tulips were blooming, and flowering trees were everywhere! One of my favorite stops on my trip was at the famous Golden Gate Bridge, an undeniably impressive feat of engineering. They had a beautiful garden growing at the look out point. Get ready to spring into spring, here are some highlights: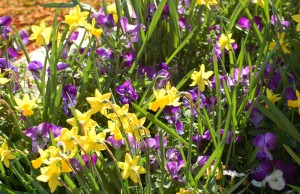 Daffodils and pansies, a winning combination of spring flowers!
Beautiful colors of the bushes at the Golden Gate Bridge.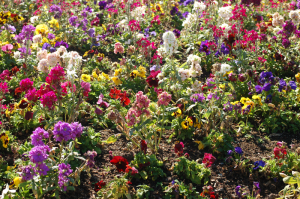 Stock and pansies growing in February at the Golden Gate Bridge.
You can see the famous red bridge peaking over the blooming bushes at the Golden Gate Bridge lookout.
Flowering trees in sunny Cali!
Calla lilies blooming at Golden Gate Park. A sight that would never get old.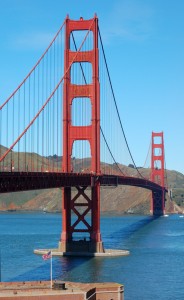 Lastly, the beautiful bridge in all it's glory.
I hope you enjoyed sharing in this wonderful memory of sunny California. I had a fabulous time and hope to return soon! Have you been to San Francisco CA? Tell us about your adventure in the comments below!
This post is brought to you by real local California florists.
Not in Cali? No worries, FlowerShopNetwork.com brings real florists to you with our handy local florist directory.