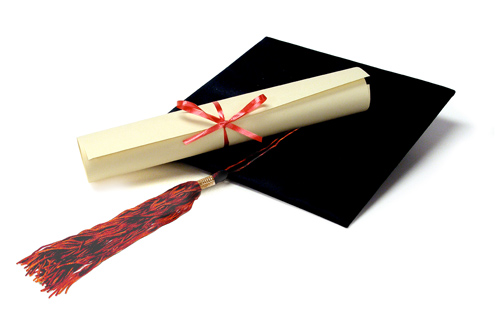 What better what to say, "I'm so proud of you" for all of your Grad's hard work than by sending graduation flowers? Sure, it may sound cliche, but seriously, a reminder to stop and smell the roses couldn't come at a better time.
Flowers Congratulate – The gift of flowers is a tried and true tradition that dates back probably as long as humans and flowers have been together. A beautiful flower is like nature's gift we have all won and deserve in our own ways. A graduate, for all their hard work, deserves the best nature has to offer!
Flowers Keep Things Simple – Flowers remind us of the beauty of nature and really keep us grounded as we go through times that may be overwhelming, such as graduating. Research shows flowers have an immediate impact on happiness and long-term effects on positive moods.
Flowers Keep Us Going – We all know flowers will eventually wilt, however this reminds us of the brevity in life. We must stay proactive in order to flourish, and that's the only way to make the most of yourself.
Include This Graduation Card Message:
A beautiful flower is like nature's gift we've all won and deserve in our own ways. As a graduate, you deserve only the best for all of your hard work and dedication. Life has a lot in store for you, but no matter where your like may take you, never forget the beauty of a flower. Flowers spring up and bloom for our pleasure every year, and although they may fade, just wait a while and their vivid beauty will return again. No matter what you are going through in life, stay proactive. Continue to flourish and you will truly make the most of yourself.
This post is brought to you by local Bismark ND florists.
Not in North Dakota? No worries, Flower Shop Network is here to help you find YOUR local florist!