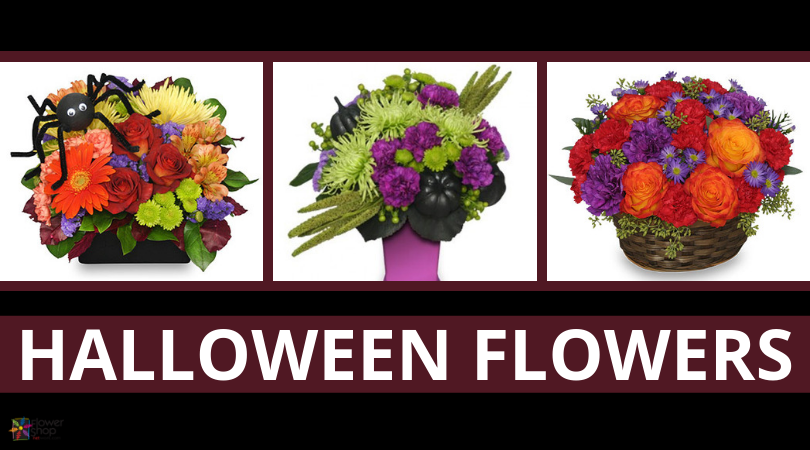 Halloween is probably the holiday no one ever thinks of as a good reason to send flowers, but why not? Flowers are a wonderful way to celebrate any occasion, and on Halloween, your local florist can customize them to fit with the spookiness of this day. Want to try it out? We've got a few ideas to spice up your floral piece!
ACCESSORIES
Spiders, bats, pumpkins, skulls, and pretty much any other Halloween accessory you can think of can be incorporated into any floral arrangement. Be sure to get with your local florist to have them design a floral piece that incorporates the spooky things the recipient loves. If the arrangement is for you, be sure to let them know what you like!
DARK COLORS
Deep purples, reds, and even black are perfect for an added touch of horror to your flower arrangement. There are so many different combinations and options available for this season, but it always comes down to your preference and the preference of the receiver of the fresh blooms.
Sunflowers are a must during fall season! This bloom is definitely on the brighter side so it probably won't add that spooky effect to your bouquet, but in combination with orange or mixed with other fall blooms in a pumpkin vase, will definitely create a gorgeous statement piece.
Roses are available all year long, so if you're needing a last minute arrangement this is the way to go! Roses are available in a wide variety of colors, but if you can't find the exact color you're looking for, you can have your local florist spray paint them. Be sure to call ahead of time to make sure this is something they can do.
Carnations are a beautiful and versatile bloom. They can be arranged to create different shapes and floral designs. Also, they come is a large range of colors to further customize the floral piece you are needing this season.
If you're hosting a Halloween party this year or just want to spruce up your home for the holiday, be sure to get some flowers!