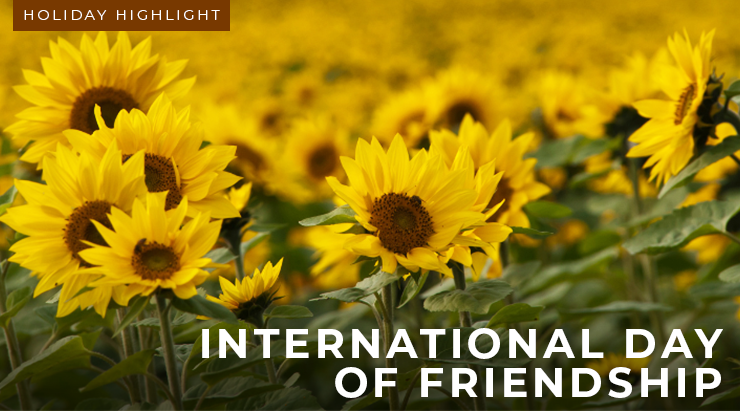 Friends are the ones who are there for us through all of our great and not-so-great moments, and the International Day of Friendship on July 30th is the perfect time to celebrate them! Keep reading to learn more about the history of the holiday and the best flowers you can send your besties.
History
The very first World Friendship Day was proposed in 1958 as a way to foster peace worldwide through friendship. The United Nations created the International Day of Friendship in 2011 to promote connections between those of different cultures, countries, and ideologies. It is a day full of diversity, inclusion, and appreciation dedicated to celebrating those friends that make your life exciting. 
What better way to celebrate your closest friends on International Day of Friendship than by sending them flowers? Here are some great options:
Yellow Roses
Roses are available in many colors, but yellow roses are THE friendship flower. Their meaning is most closely associated with happiness in friendship and new beginnings. Roses are one of the most popular flowers to send, so you can't go wrong with yellow ones for the International Day of Friendship!
Alstroemeria
Symbolizing friendship and a strong bond between two people, we can't think of a better flower to send your bestie! Its six petals stand for patience, empathy, respect, humor, understanding, and commitment—all the best qualities in a friend! 
Sunflowers
These cheerful blooms are closely associated with adoration and loyalty. The petals also symbolize cheerfulness between friends. Bring a smile to their face and let them know how much they mean to you with these summertime favorites!
No matter what type of flowers you choose to send your friends, they will appreciate the time and thought you put into it. Find your local florist today and send flowers for International Day of Friendship!