This week, we have selected some beautiful and unique Valentine's Day floral arrangements from Instagram by utilizing the popular hashtag #floristsofinstagram.
Using Instagram is more than just sharing your photos. It is about being part of an awesome online community. This is readily apparent while scrolling through great inspiration in the well over 4,000 posts from all over the world and all on this one hashtag!

Take a look at the creativity and flair florists are getting out there this Valentine's Day. Don't forget you can always call up your local florist and work one-on-one to create something similar for a special someone.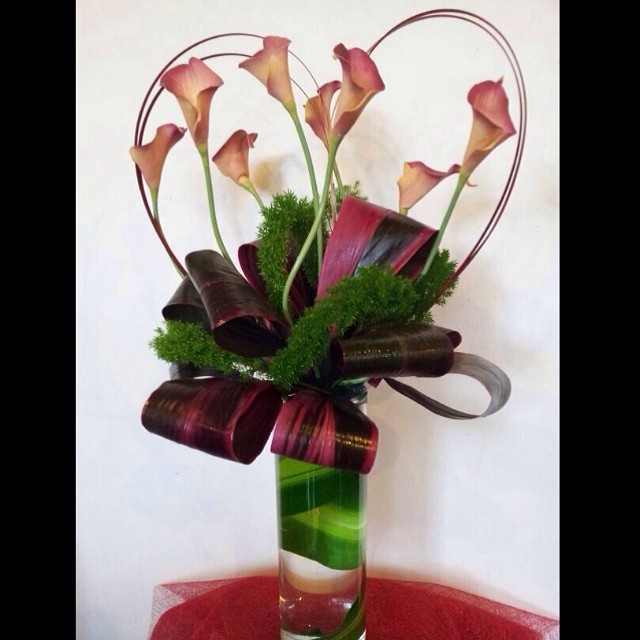 Slender pink callas are framed by red reeds formed into a heart. Lush moss and dark pinks make this arrangement beautifully original.
Celine Fleurs – creating smiles through arts and flowers
–
A Valentine gift that will last! A lovely and vibrant houseplant collection paired with heart-themed container and sparkly pick.
Brundage Lane Florist – Bakersfield, CA
–
Sweets for the sweet. Fresh roses surround this candy heart and greenery really sets off the whole piece.
Innaloo Florist – Woodlands, Western Australia
–
Every Tuesday, we share inspiring flowers and exciting trends from amazing local florists active on Pinterest & Instagram!
Hey FSN Florists! Want your Instagram photos to be featured on our blog?
Add your Instagram info in fsnF2F.com. Just use 'Edit Social Media' under the Marketing section of the orange side bar.