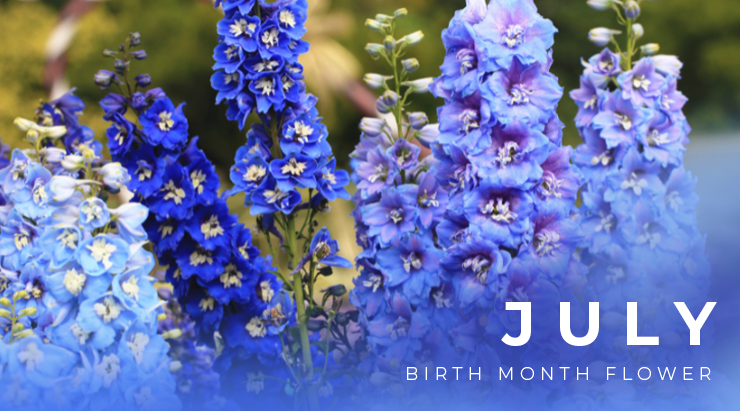 It's always a great idea to send flowers as a birthday gift, and in July, you can't go wrong with larkspurs. Beautiful and delicate, these flowers have many meanings and a rich history. Learn more about what makes larkspurs so unique:
History
For years it was thought to be part of the Delphinium family, but larkspur has recently been reclassified to the Ranunculus family. Native to the Mediterranean, larkspur was actually introduced to Britain in the mid-1500s, where it got its name. Referring to the horn-shaped nectary of the flower, it resembles the spur of the lark's claw.
Flower Meaning
Larkspurs have a lot of different meanings, but it's mainly associated with an open heart and romantic feelings. Available in pink, white, and indigo, each color has a different meaning. Pink larkspurs signify fickleness or indecisiveness, while white larkspurs symbolize a happy-go-lucky nature. Indigo larkspurs represent first love and a sweet disposition.
Interesting Facts
Larkspurs were planted around stables in Transylvania to provide protection against witches.
All parts of the larkspur are poisonous, with the seeds causing vomiting when consumed.
Larkspurs were also believed to provide protection from lightning.
Said to have medicinal properties, larkspur has been used throughout history to cure eye diseases, asthma, dropsy, and lice.
Larkspurs are the best flowers to send in the month of July! Find a local florist and send your July birthday besties some larkspurs!