Your Summer Love



Summer is the time of year we go outside and get back to nature. Whether taking a leisurely stroll with that special someone, cooling off in the pool or throwing a party in the backyard, it's easy to find a reason to love the season.
When visiting with your significant other, don't forget to bring a gift of beautiful summer flowers. Nothing says summer love like a spontaneous bouquet, and there's no better way to ensure the heat of summer doesn't let up when the sun goes down.
Contact your local florist and see just what summer blooms they have available!
---
Send Red-Hot Flowers To Your Summer Love

Summer love is blooming everywhere. Whether it's a new summer love or re-kindling the romance through summer activities, everyone is feeling closer together. There is always something fun to do during the summer: trips to the lake, hiking, camping, picnics, out-door parties, etc. These are only better when you're with the one you love.
Read more about Red-Hot Summer Love

---
Best Reasons To Send Flowers In July
There are so many fantastic hot-weather blooms available and here are some great reasons to send summer joy:
Your Summer Love – Do you have a summer sweetheart? Sending flowers can make a big impression in a budding relationship.

Parents' Day (July 28th)

– Show your parents they raised you right! Treat them to an arrangement bursting with color.

July Birthdays

– Have family or friends with a upcoming July birthday? Show them how much you care with a lovely arrangement.
Bastille Day (July 14th) – Honor a friend's French heritage by surprising them with some flowers on July 14th.
Continue reading Reasons to send flowers in July
---
Facebook Friday: June Favorites



We recently started a Friday recap of all the wonderful posts and pictures from active florists on our Facebook Page. It's been so much fun seeing all the completely different designs every day. We hope you enjoy these favorites and continue through to see more from each Friday this month:
| | | |
| --- | --- | --- |
| Flower Patch and More, Bolivar, MO | West End Florist, Rome, GA | Patricia Ann Florist, South Bend, IN |
| Banda's Bouquet, Longview, WA | Cottage Flowers and Gifts, Pasadena, TX | Crossroads Florist, Mahwah NJ |
See all Facebook Recap pictures in these posts:
---
A Black and White, Long-Hair Cat Walks into a Floral Shop …



No, that's not the start of a bad joke, it's the opening line of a beautiful story.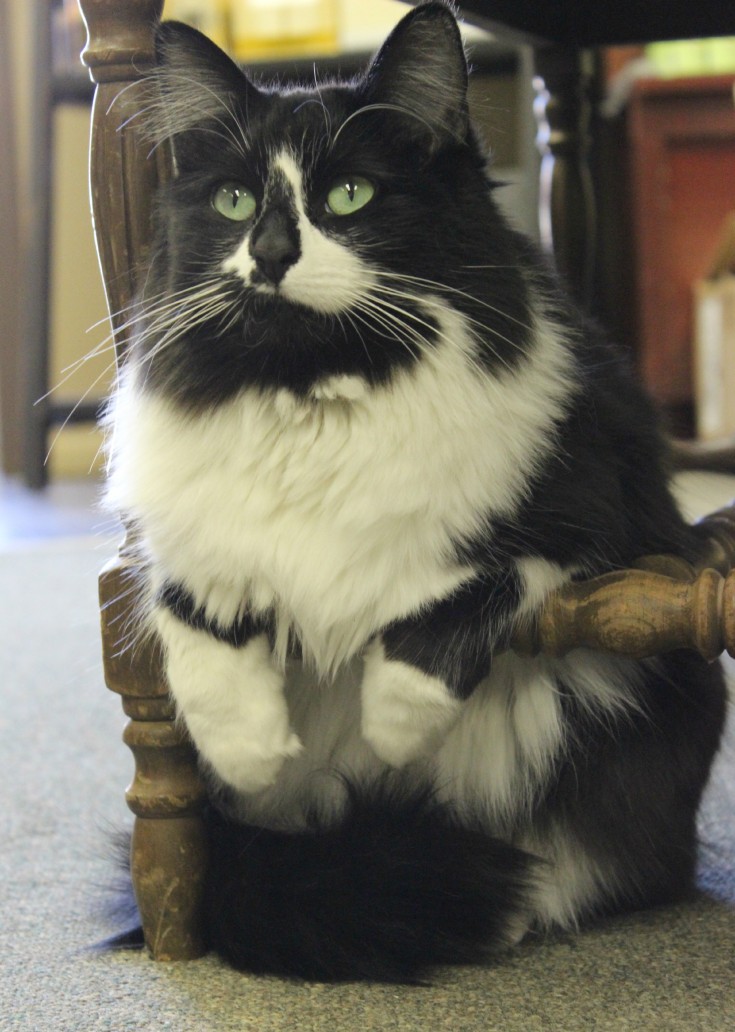 How a lost and bedraggled kitten entered the home and hearts of two young florists, and how Doniphan Flowers and Gifts will never be the same again!
---
Florists Share 2013 Wedding Color Trend Secrets
Our florists are definitely the top experts of what is happening this year when it comes to wedding color trends. With every new client comes a little insight into what brides are asking for, and that translates into what's hot for 2013 weddings.
When asked to divulge the most popular colors seen this summer, florists responded with popular trends happening in their area. Here is a detailed list of hot color palettes designers, and brides alike, can't seem to get enough.
Continue Reading Top 10 wedding color trends for 2013
---
FLOWER CARE TIP
Do not place your arrangement near
 fruit or in the path of cigarette smoke. The 
ethylene gas
 is detrimental to many flower types.
More Flower Care Tips
WE'RE SOCIAL!








Love flowers? Follow us on the above Social Networks! We are always sharing the latest articles from our Bloomin' Blog, as well as the most fascinating news on the net!
You Might Also Like



10 Ways To Put Life Back Into Your Dead Flowers!
The death of flowers are inevitable, and as florists, we deal with it a lot! There are, however, many creative ways to reuse these withered beauties so they can be enjoyed for many days, weeks or even months to come!
Spark Romance With Fiery Red Roses
Romance does not need an occasion. Spontaneously getting roses is one of the sweetest, most thoughtful gifts anyone can give.
FSN Surprise Visits Hollyhocks Flowers & Gifts
Recently, while attending the SAF Growth Solutions Conference in St. Louis, Brock and Loranne Atwill, owners of Flower Shop Network, decided to pay a surprise visit to one of our member florists to see what was happening in her flower shop.
Send Summer's Color-ific Blooms!
it's easy to bring the colors and fun of summer inside with a lush bouquet of flowers. Your flowerbed may be suffering outside, but inside you can be greeted with beautiful summer blooms.
Need more inspiration? Check out our sister site, Wedding & Party Network's weekly blog — Inspirational Fridays!
Help make Flower Shop Network's monthly newsletter even better! Got questions? Have an idea for a story? With your help, we can make the FSN newsletter just what you want and need. You can drop us a note in the comment section on the blog or email us at social@flowershopnetwork.com. We can't wait to hear from you!