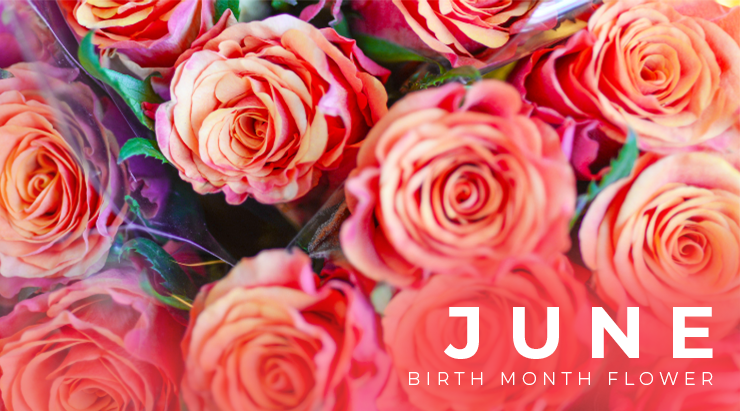 It's always a great idea to send flowers as a birthday gift, and in June you can't go wrong with roses. As one of the most popular flowers to send worldwide, roses are available in all kinds of colors and styles that make them a perfect fit for anyone. Learn more about what makes roses so special:
History
Fossilized roses from 35 million years ago have been found, but the earliest known cultivation of roses began around 5,000 years ago in Central Asia. The Roman Empire used their petals as confetti for celebrations, medicinal purposes, and as perfume. Modern-day rose cultivation can be traced back to the late 18th century in Europe, where they began to be hybridized and became what we know as roses today. 
Flower Meaning
Roses (especially red ones) stand for love, passion, and romance, but can get more specific based on the color that you choose to send! For instance, white roses symbolize elegance and reverence, while yellow roses are a great choice to send as a token of friendship. Pink or peach roses' meanings include platonic love, tenderness, and admiration, with bright orange sending a message of confidence and good health. Other colors are also available, so just pick a color that they enjoy and they're sure to love the roses!
Interesting Facts
Roses are the national flower of the United States.

There are over 300 species of roses and tens of thousands of cultivated or hybrid roses.

Roses' thorns help them to hang onto other plants as the roses grow over them. 

It takes 2,000 roses to extract just 1 gram of rose oil to be used in perfume
Roses are the perfect flower to send in the month of June! Contact your local florist today to send birthday roses!