Romeo and Juliet. Titanic. Alice and Wonderland. Beauty and the Beast. What do these famous titles have in common? Roses! If you've ever read or watched these books and films, you will notice how roses play a significant role.
In Romeo and Juliet, this is the time when Juliet is contemplating whether or not she should fall in love with the romantic Romeo. She says, "What's in a name? That which we call a rose by any other name would smell as sweet."
via giphy
---
In Titanic, the titular character is named Rose. She even represents a red rose throughout the film. Full of passion and love!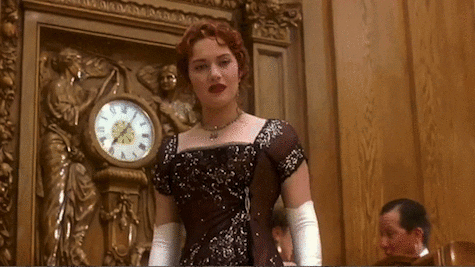 via giphy
---
 In Alice and Wonderland, the Queen of Hearts loves roses. The interesting part comes when she orders her army of cards to paint the white roses red, and then Alice comes along and begins to help.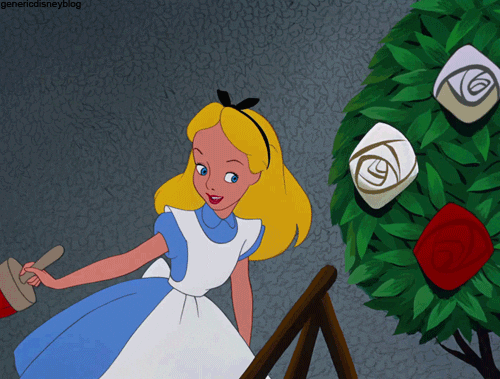 via giphy
---
Then lastly in Beauty and the Beast, everything that the characters loved about their old life was at stake if the petals of a singular rose fell off, and if the Beast couldn't find true love, then they were stuck with their new life as objects.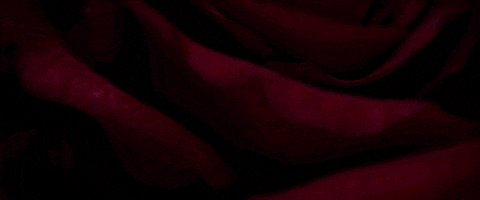 via giphy
---
As you can see, Roses have played a major role throughout our pop culture and history. One historic moment to note is from November 20, 1986, when our 40th president, Ronald Reagan, declared that the rose was to become the National Floral Emblem. He said,
"

Americans have always loved the flowers with which God decorates our land. More often than any other flower, we hold the rose dear as the symbol of life and love and devotion, of beauty and eternity. For the love of man and woman, for the love of mankind and God, for the love of country, Americans who would speak the language of the heart do so with a rose."
The love for roses has grown so much that we dedicate an entire month to this special flower. So what's the best way to celebrate National Rose Month?
---
Celebrate Your Anniversary
Did you get married or start dating in June? Have a huge event that you celebrate every year this month? There's no better way to commemorate this time than with a beautiful vase of roses. And, in case you might have forgotten your wedding anniversary, no worries! Just ask your local florist about same day delivery!
Just Because
Make someone's day by sending them their favorite roses. It will make their day much brighter and they will be so happy that you thought about them!
Birthday
Are you lost for ideas of what to get your favorite person for their birthday? Send them sweet smelling roses to celebrate the day they were born! They will absolutely love looking at the beautiful flowers throughout the day, and won't stop smiling knowing that you thought about them on their special day.
Treat Yourself
If you are a lover of roses, then there is no better time to show your favorite flower some love than on National Rose Month! Order your favorite roses and send them to yourself at work or home.
How will you be celebrate National Rose Month? Let us know in the comments below! If you are looking to send some wonderful roses this month, be sure you get them from your local florist!