Celebrate Red, White & BLOOM



The 4th of July is America's favorite times to celebrate, and for good reason. It's basically America's birthday; who wouldn't want to celebrate that?
This Independence Day, when you are visiting family and friends, take them a simple gift of affection with flowers. Red, white and blue flowers make the perfect hostess gift for any Fourth celebration. Your hard-working hostess will feel appreciated and can use the flowers to decorate for the celebration.
Contact your local florist and see just what all they've got in mind for the 4th! Find your favorite red, white and blue flowers!
Read more about Red, White & Blue Flower Suggestions
---
Weathered & Worn – The Perfect Look for a Rustic Wedding



Welcome in the worn look with these incredible wedding photos shared by Martha Sheldon Florist from Eastman, Georgia. From inviting wreaths to large elegant sprays to unique containers, this FSN florist knew how to capture a day of perfect rustic beauty.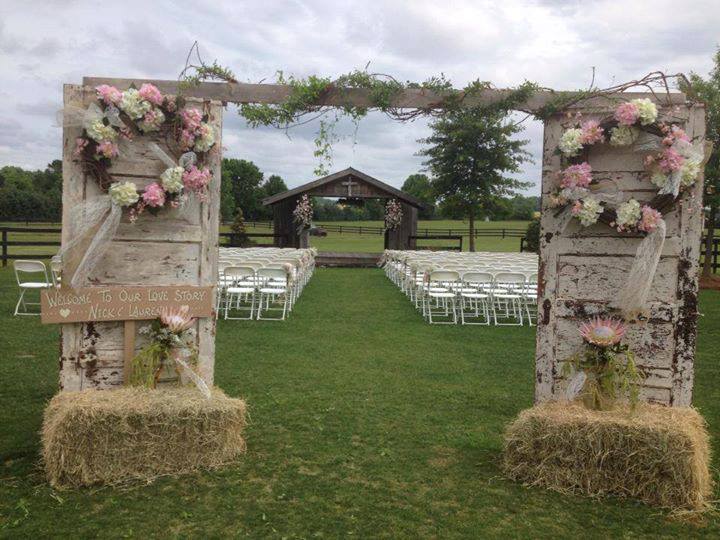 Read more about this rustic wedding

---
Sunflowers That Will Take Your Breath Away
Planning a summer or fall wedding and can't dream of it without sunflowers? You're in luck!  Sunflowers have a long season which allows the flowers to be used for summer and fall weddings. Although most florists are able to order sunflowers year round, they are  usually much more affordable when they're used in season. The sunflower is the perfect statement piece, and are great for bouquets, arches, centerpieces and so much more. With so many placement options, they make flower planning a breeze.
Continue reading about Sunflowers for Weddings
---
Facebook Friday: May Favorites



We recently started a Friday recap of all the wonderful posts and pictures from active florists on our Facebook Page. It's been so much fun seeing all the completely different designs every day. We hope you enjoy these favorites and continue through to see more from each Friday this month:
| | | |
| --- | --- | --- |
| A'Bloom LTD, Walkersville MD | The Petal Patch, McFarland WI | Devine Designs, Fulton NY |
| MaryJane's Flowers & Gifts, Berlin NJ | Vintage Garden Flowers, Fairfield CT | Crossroads Florist, Mahwah NJ |
See all Facebook Recap pictures in these posts:
---
FSN at the 2013 Louisiana State Florists Convention



Recently, Flower Shop Network had the wonderful opportunity to visit the Louisiana State Florist Association Convention for 2013! What a great show it was — the theme was Journey to Oz and you could definitely follow the yellow brick road to some absolutely stunning floral designs!
We are so proud of our member's accomplishments at this year's Louisiana State Florist Convention! Congrats to Connie LeBlanc of Hearts Desire Florist, Houma LA – 1st Place Louisiana Designer of the Year!
Read more about the 2013 Louisiana State Florists Convention
---
Top 10 Best Smelling Flowers According To Florists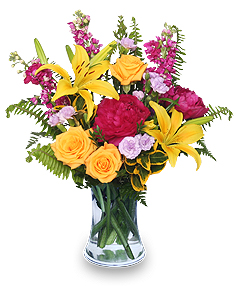 When was the last time you stopped and smelled the roses? Or the lilacs? Or the hyacinth? We asked those who would know best – our FSN florists! We had quite a response, but compiled a list of the top ten.
10. Hyacinth

9. Peony
8. Jasmine
7. Boronia
6. Lilies
Continue Reading Top 10 Best Smelling Flowers
---
FLOWER CARE TIP
Avoid placing flower arrangements in
 windowsills and other areas with 
full sun
 where flowers can wilt due to overheating.
More Flower Care Tips
WE'RE SOCIAL!








Love flowers? Follow us on the above Social Networks! We are always sharing the latest articles from our Bloomin' Blog, as well as the most fascinating news on the net!
You Might Also Like



Just4Florists: How To Reach Out With Community Workshops
Do more for your public image by offering workshops to your community. This engaging approach cements your business in the minds of customers, and can be highly rewarding.
Make the 4th Of July Sparkle with Flowers!
The 4th of July is America's favorite times to celebrate, and for good reason. It's basically America's birthday; who wouldn't want to celebrate that?
FSN Relays for Life 2013
Flower Shop Network participated in our local Relay For Life event over the weekend to raise money to fight and find a cure for cancer.
15 Snapshots Florists Should Keep In Their Phones
Let's face it, as we age our memories are just not what they used to be. If you're anything like me, you'd loose your head if it wasn't attached! However, with new technology, there are lots of things you can do to help yourself remember, the most important of these is your cell phone!
Need more inspiration? Check out our sister site, Wedding & Party Network's weekly blog — Inspirational Fridays!
Help make Flower Shop Network's monthly newsletter even better! Got questions? Have an idea for a story? With your help, we can make the FSN newsletter just what you want and need. You can drop us a note in the comment section on the blog or email us at social@flowershopnetwork.com. We can't wait to hear from you!