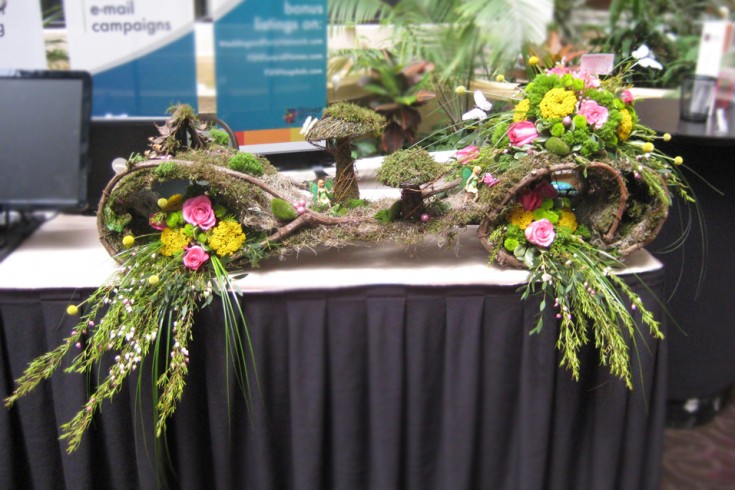 Fairy Garden Booth Flowers at the North Carolina State Florist Association Convention
No question about it, our booth flowers at this year's North Carolina Florist Association Convention were unlike any we've ever had before. Derek from Young's Florist from Kernersville, NC shows off his creativity with this truly inspired, massive fairy garden.
Fairy Garden Details
You can look at this fairy garden display for hours and still find new places to explore. Mushrooms, butterflies, magic orbs, glitter, flowers and even fairies — you could get lost in here!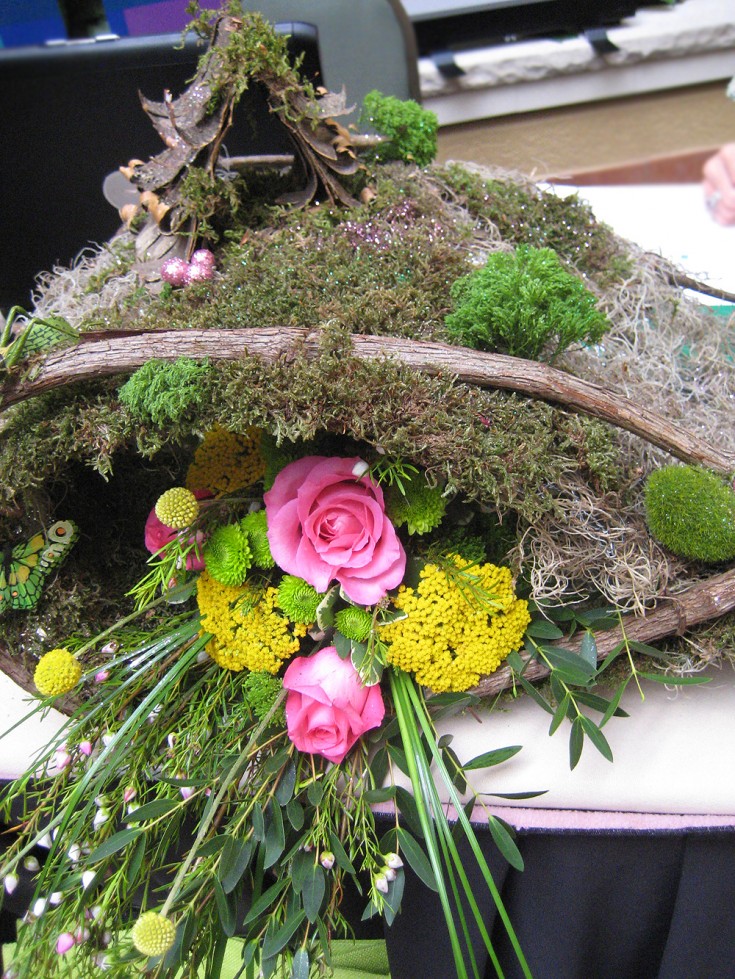 Fairies need a place to stay, and as you can see in the photo above, Derek has given them a tiny teepee made of pine cones. You can also see the fairy magic (glitter) sprinkled all over the design. This really gives you the impression that is truly a fairy playground.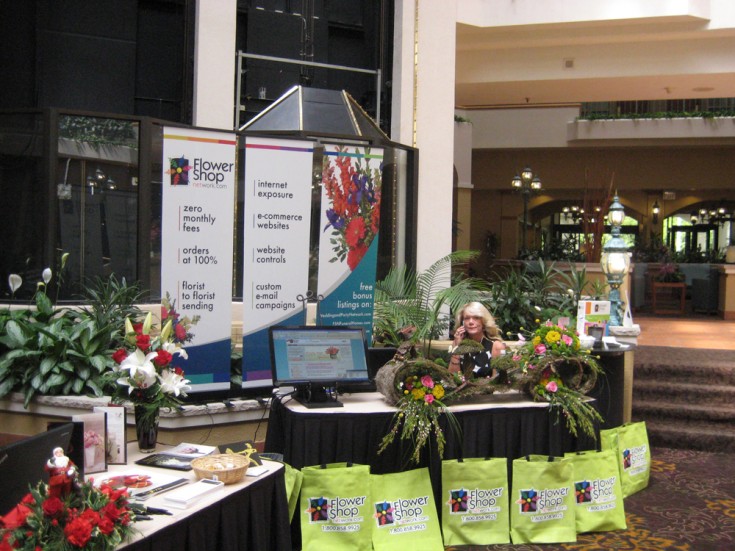 You can see how beautiful the fairy garden looked on the FSN booth at the 2012 North Carolina Florist Association's annual convention. A real show-stopper, this floral design was a total hit!
Here is FSN's Judi with the absolutely amazing fairy garden. We were very proud to have this as our display for the convention. Thanks so much Derek and Young's Florist for this incredible creation!
Creative florists across the nation are starting to add fairy gardens to their custom design portfolios. If you would like your very own fairy garden, just ask your florist, you might be surprised what they come up with, especially with advanced notice. How cute would something like this be for a little girl's fairy birthday party? The fairytale possibilities are endless! Just remember, always use a real local florist when you order flowers!