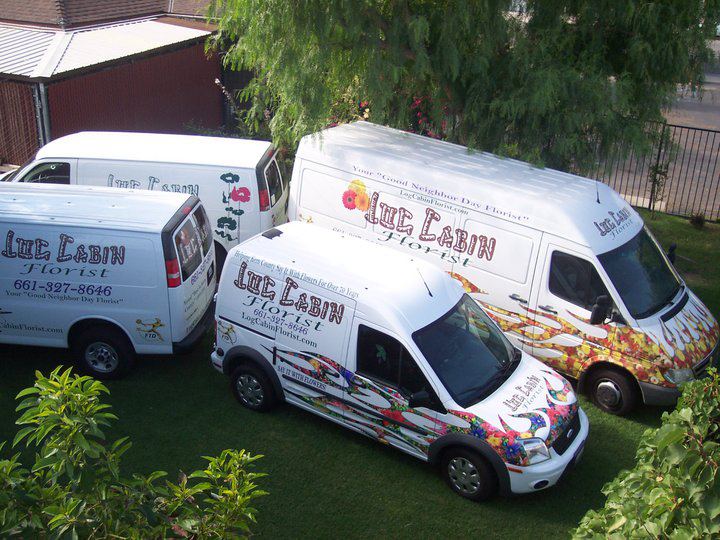 Log Cabin Florist in Bakersfield CA knows exactly how to get their community excited about flowers!
Every month, they begin a new "Spot the Van" contest. When someone spots their fabulously floral van and snaps a photo, they can enter it into a contest to win a free arrangement from Log Cabin Florist to be delivered locally to themselves or a friend. How cool is that?
The contest runs during the summer months of June, July and August. To spread the word about Spot The Van, the flower shop sends out emails, announces it on their Facebook page and at the workshops they host. This contest is a terrific way to get the community of Bakersfield excited about flowers and florists. Way to go guys!
Is your local florist hosting any summer contests or workshops? Are you a florists doing something like this? Share your experiences, thoughts or ideas in the comments below!