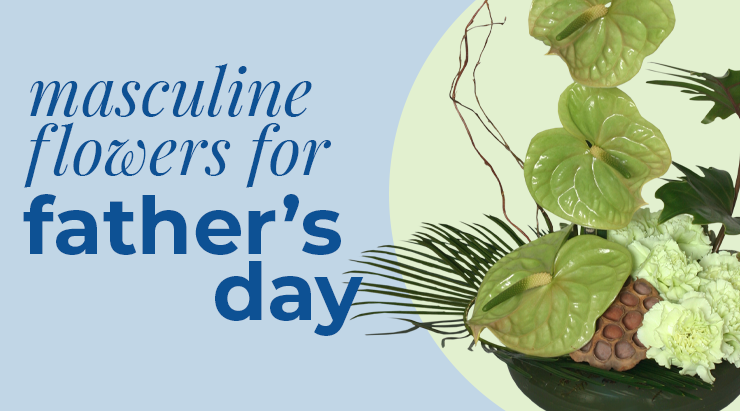 Dads make such a big impact on our lives. Whether it's a stepfather, boss, or another father figure to you, it's important to show them how much you care. Father's Day is on June 16th this year, and what better way to celebrate than to send him flowers?
Masculine Flowers
Some flowers can be a better fit for men than others. Here are some masculine options to send this Father's Day.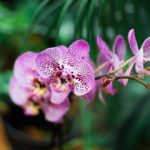 Sunflower
Men aren't always the type to want to spend their time taking care of flowers. If that's the case for your dad, sunflowers are a great option because they require little care to live. Sunflowers represent loyalty and adoration, so they can show how you care and that you'll always be there for him.
Orchid


If you're not really sure what he likes, orchids are a simple choice. They represent love, so these flowers are a great pick to show him how much you love him. Purple orchids symbolize admiration, and are a way to show how you look up to him. Yellow orchids can represent the friendship that you share with him.

Iris
Irises are the perfect choice because they symbolize wisdom. If you want to recognize your dad for all that he knows and has taught you, these flowers are the way to go. They also have a fresh smell that isn't too feminine, so they would be great for him to have around.
Card Messages
When thinking about what to put on your dad's card, remember that messages can range from short and simple to long and meaningful. Feel free to write from the heart, but here are some suggestions if you're struggling.
Happy Father's Day! Thanks for everything you do. It doesn't go unnoticed.

You're the best dad a girl/guy could ask for! Thank you for always being there for me.

Remember when [insert a memory]? Those days were the best! Happy Father's Day!

Kindness and wisdom are just a few of your many great qualities. Happy Father's Day!
Young or old, there's no better time than now to tell your dad how thankful you are for him. Order an arrangement today!