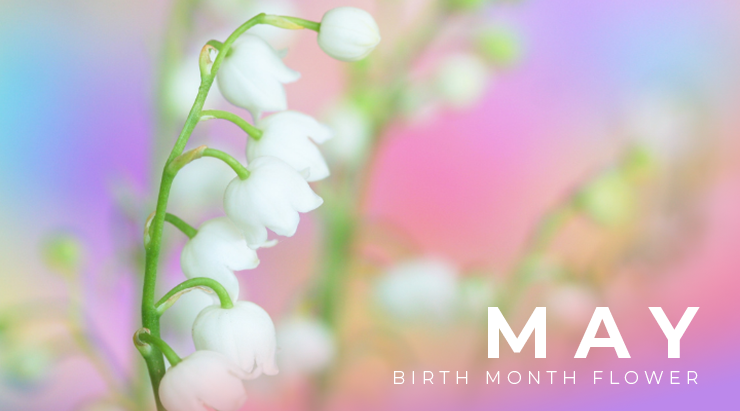 Each month of the year has its own dedicated flower to represent those who were born during that month. The official birth flower of May is a delicate, sweetly-scented bloom called the Lily of the Valley. Learn more about its history, meaning, and some interesting facts below:
History
Lily of the Valley was first cultivated to be used in gardens in 1420. They are native to Europe and Asia, where they grow as wildflowers. The Lily of the Valley flower is deeply rooted in Christianity, where it is believed to have bloomed wherever Mary's tears fell during the crucifixion. They are also the official flower of May Day in France, where it is a tradition to give them as a good luck charm for the coming year. 
Flower Meaning
Because of the French tradition, the Lily of the Valley is seen as a symbol of good luck, as well as a sign of spring. Their small white flowers can also represent humility and purity, as well as loss and mourning. 
Interesting Facts
During Medieval times, it was used as a medication for heart problems. Today, however, it is known to be extremely toxic to humans and animals. 

In the past, the Lily of the Valley has been used as protection from evil spirits.

Royal brides love Lily of the Valley. Queen Victoria, Grace Kelly, and Kate Middleton all used them in their wedding bouquets. 

Despite its name, it isn't actually a lily! It is a part of the asparagus family. 
Flowers make a great gift for birthdays! Contact your local florist today and send some to May babies!