May is a month long known for flowers. It falls in the sweet spot of Spring where, even in more traditionally cold parts of the country, it's warm enough for flowers to begin blooming. And everyone knows the old sing-song phrase, "April showers bring May flowers." Obviously there were many different flowers to choose from for this month's spotlight, but in the end, the peony best embodied the beauty and wonder of flowers in May.
Peony History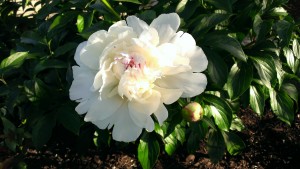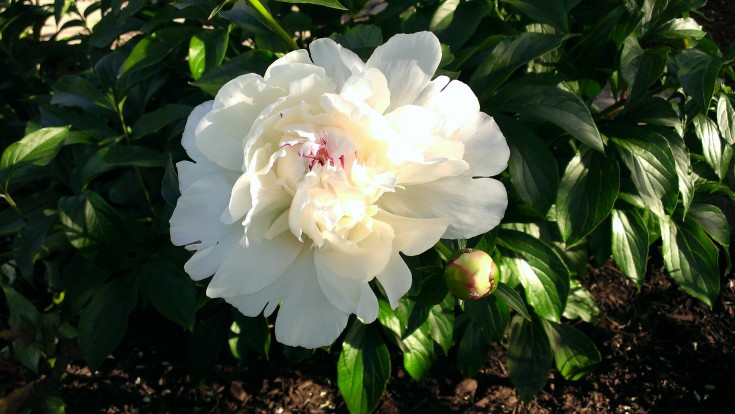 The peony is native to Asia, Northern Europe and Western North America and have anywhere from 25 – 40 different species. The number is inexact because their are no clear-cut boundaries between many of the species and scientists argue over their distinction from each other. It's name comes from Paeon, a character from Greek Mythology.
In the story, Paeon is the pupil of Asclepious, the Greek god of medicine and healing. Asclepious becomes jealous of Paeon's ability to heal and sets out to rid himself of the young upstart. Zeus saves the innocent lad from his master's wrath by removing him from Olympus, taking him to earth and turning him into the flower we now know as the peony.
More than Just Beautiful
As should be evident by the above reference from Greek Mythology, the peony is not only a beautiful flower, but its bark, roots, seeds and flowers are also used for healing purposes! Its medicinal qualities were first discovered by the Chinese as a pain reliever. It was brought to Europe in the early 1200's and was used to ease childbirth, ward off evil spirits and cure gallstones. The flower is still used in Eastern medicine, but hasn't been used in the West since medieval times. Today the buds and leaves of the peony are used in China to make a white tea that many believe to have medicinal qualities.
The peony is traditionally recognized as the floral symbol of China but is unrecognized by the current government. It is also the state flower of Indiana.
Peony Meanings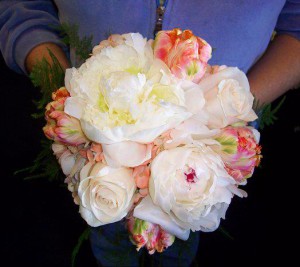 The peony has been around so long that its meaning has changed over time. It also has meaning based on where in the world these gorgeous flowers happen to be delivered:
In Victorian times it may have represented bashfulness. It was said that mischievous nymphs would hide in its luscious petals.
In China the peony represents riches, prosperity and honor and the Chinese name for the peony means "beautiful".
In modern Western culture, the peony is the symbol of the 12th wedding anniversary and represents good fortune and a happy marriage.
Peonies are a magnificent flower perfect for any occasion. They come in a variety of colors and are almost always available seasonally at your local florist! So pick up the phone and give them a call or stop by the shop to find out how they can use peonies in a gorgeous arrangement for you or a loved one!