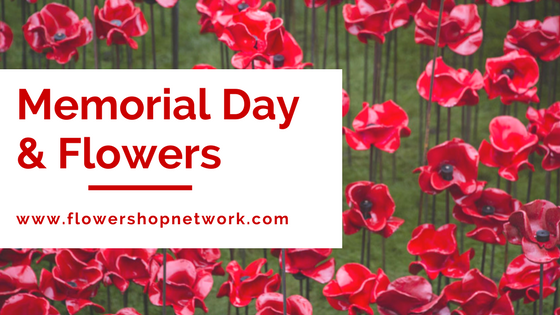 Memorial Day is often overlooked as a remembrance day. It is more often seen as the unofficial start to summer. Originally known as Decoration Day, Memorial Day is a day for us to honor all those who have given their lives while serving their country. We have some answers for questions you may have regarding sending flowers for Memorial Day.
Why should you send flowers on Memorial day?
Memorial Day was originally called Decoration Day. It was declared as a day for "the purpose of strewing flowers or otherwise decorating the graves of comrades who died in defense of their country during the late rebellion…" according to the US Memorial Day website.
Who should you send Memorial Day flowers to?
It is traditional to take flowers to the gravesite of fallen soldiers on Memorial Day, but you can also send flowers to the loved ones of a fallen soldier. This can be in remembrance of the soldier, and a way to show your thankfulness for the sacrifice they made.
What kind of flowers should you send on Memorial Day?
Red poppies have strong ties to Memorial Day. You have probably seen members of the VFW offering the artificial "Buddy" Poppy in exchange for donations over the years. This comes from a poem written by John McCrae called "In Flanders Fields" that describe the red poppies growing between the crosses in a cemetery after a battle.
Poppies do not hold up well has cut flowers. However, there are other cut flowers that would be great choices to send. Irises, roses, gladiolus, carnations, lilies, and even peonies are all great flowers to send for Memorial Day.
If you are still unsure what flowers to send for Memorial Day, consider asking your local florist to design you a patriotic arrangement in red, white, and blue with their choice of flowers.