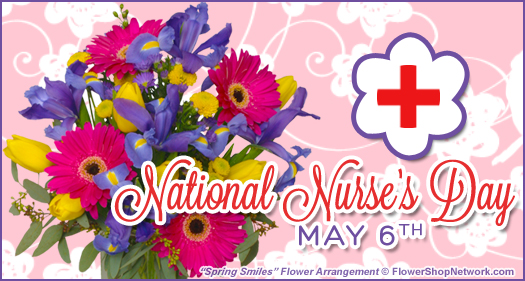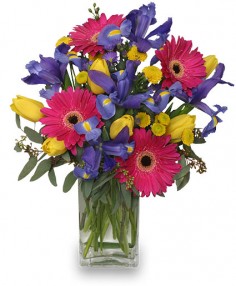 There are over 2.7 million registered nurses in America in 2013.  From assisting doctors during major surgeries to long sessions of physical therapy and caring for the elderly, we all owe a great deal of thanks to these patient men and women who care for the ill. National Nurses Day on May 6th celebrates these hard-working individuals.
From time to time, we all have reasons to visit a hospital. It is a nurse who carefully holds a baby to the nursery window for a new dad to see. Nurses are the first to come running to a patient's bedside when needed most. Frequently working long hours, it is often the nurses who distribute all the get well gifts and flowers sent by loved ones. Take the time to include a nurse in those deliveries and brighten her whole week!
It's so easy to send a smile. Show a bit of appreciation to someone who has made a difference in you and your family's well-being.
Contact your local florist and send some love to a nurse in your life!