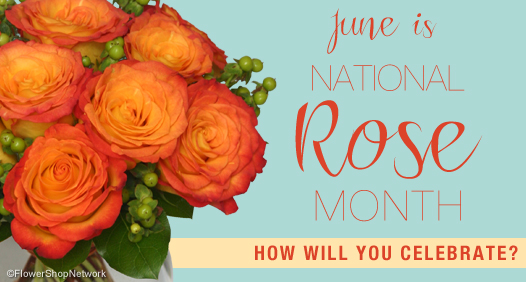 Did you know June is National Rose Month? That's right, and we couldn't be more excited! Roses are one of our favorite flowers here at Flower Shop Network. They come in so many different colors, shapes and styles.
What is your favorite rose?
Do you know what type of rose is your favorite? Is it the romantic red or the friendly yellow rose? If you don't know, check out these rose meanings by color to help you decide:
Lavender – Enchantment.
Orange – (Rosa) Fascination.     
Pale Pink – Modesty.     
Pink – Thankfulness.
Red – Love, I love you.     
Red and White Mixed – Unity     
White – Innocence and purity, secrecy and silence. I am worthy of you. You are heavenly.     
Yellow – Friendship.    
Rosebud – Beauty and youth, a heart innocent of love.     
Single Full Bloom – I love you. I still love you.     
Tea (Mini) – I will remember, always.
This June, whether you're looking to spice up your romance, or show a friend you care, roses are the way to go!