Very exciting news for all FSN member florists!
We've just added 46 NEW sympathy designs to our funeral flowers categories at no cost to you!
For those of you with an FSN website, you're sympathy section has been expanded into 4 categories:
Funeral Flowers – This is the original Funeral Flowers page from your FSN website.
Standing Sprays – Category for standing sprays only.
Casket Flowers – All casket designs will appear here, including flowers for cremation urns.
Sympathy Arrangements – This category is for smaller, vase, urn or basket arrangements
46 All New Sympathy Designs

After an over-whelming request for new sympathy designs, they are finally here! These gorgeous arrangements and sprays give your customers more options when ordering flowers for a loved one's funeral. New designs add new variety to your selection, including: flowers for cremation urns, more patriotic selection, standing sprays featuring crosses, wreaths and baskets, and much much more.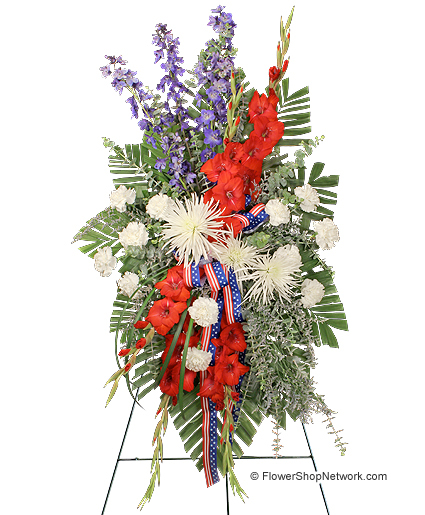 Standing Spray Examples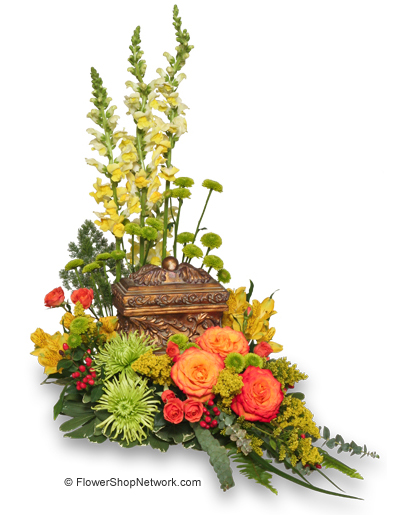 Casket & Cremation Flowers Examples
Examples of new Sympathy Arrangements
FAQs For Florists With FSN Websites
Click here for more information about FSN Florist Websites
Q: Where can I find the design recipe for these new arrangements?
A: You can find the recipes in the same places you find the existing products' recipes, the Online Selection Guide. Simply log in to FSNf2f.com, find the section labeled Tools in the side bar and click Online Selection Guide.
Q: Is this update for both Standard and Premium FSN Websites?
A: Yes, new funeral designs are available to all members with FSN Websites.
Q: If I have added custom arrangements to my funeral page already (must have Website Controls), what has happened to them?
A: They are still there under the Funeral Flowers category.
Q: Can I add my own products to these new categories?
A: If you have purchased Website Controls, yes, you can add your own products to any category.
Q: Can I add my own copy to this page?
A: With Website Controls, you can add copy or edit on any page.
Q: How can I promote my funeral flower business more effectively?
A: FSN offers an easy way for members to build a funeral flowers brochure for your flower shop. Simply log in to FSNf2f.com, find the Marketing section in the side bar and click Direct Marketing Template. On this page you can build a funeral flowers brochure in the section marked Build A Brochure.
We hope you are as excited as we are about these new designs!
See the new designs in the main Sympathy category on FSN, or if you are a florist with an FSN website, head on over to your own website to see them!