Cupid's arrows will soon be flying, because February 14th, Valentines Day, is the time when romance is all around. By long established custom, it's the day when friends, spouses, lovers, and intended lovers around the world typically proclaim their affection with cards, gifts, and of course flowers! But have you ever wondered about St Valentine's history? Who was this mysterious figure whose name has come to be so closely associated with affairs of the heart?
Valentine's Day History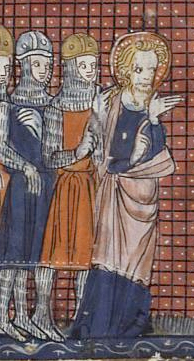 The legends surrounding St Valentine's history vary, but the most popular and probably most credible story identifies St Valentine as a third century Roman priest. At the time, Emperor Claudius II was having trouble recruiting young men for his army. The emperor outlawed marriage, believing that young men would be more willing to join the army if they did not have wives and families waiting for them at home. Valentine (or Valentinus, as he would have been known in Rome) defied the emperor and continued to marry young lovers in secret. When his actions were discovered, he was jailed and sentenced to death.
Other stories suggest that Valentine was executed for attempting to help Christians escape from the harsh tortures of the Roman prisons.
As history tells it, Valentine became friendly with the young daughter of his jailer, and on the eve of his execution, he left her a tender note which he had signed "from your Valentine". Thus, he became a heroic, sympathetic, and romantic figure, who may well have "sent" the very first valentine greeting himself. His martyrdom poised him for sainthood.
Why Is Valentine's Day In February?
Some believe that the date in mid-February commemorates St Valentine's death or burial, around 270 A.D. However, in ancient Rome the pagan festival of Lupercalia always began on the Ides of February, the 15th. Lupercalia was a celebration of fertility and the beginning of spring, and part of the festivities involved placing the names of eligible young women into a box or an urn, from which the young bachelors would draw. These pairings would last at least for the duration of the festival, or perhaps for an entire year, and the couples frequently married. Early Christians, in an effort to remain inconspicuous, regularly co-opted existing pagan celebrations and made them their own. In approximately 498 A.D., Pope Gelasius proclaimed February 14th as St Valentines Day, establishing the date for all history. Later, during the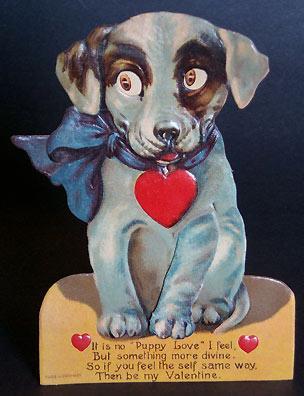 Middle Ages, it was commonly believed in Europe that February 14th was the beginning of the birds' mating season, further linking the date with romance.
Valentine's Day in Modern Times
St Valentines Day was being popularly celebrated in Great Britain by the 17th century, and Americans probably began exchanging handmade valentine greetings in the 1700s. The first mass-produced valentines in America appeared in 1840. The rest… as they say… is history. Naturally, those first valentines were appropriately decorated with doves (who are said to mate for life), hearts ( the universal symbol for love), and images of Cupid ( the son of Venus, the Roman goddess of love).
Your Valentine's Day…
These days, what could be a more perfect expression of what's in your heart than beautiful fresh flowers, artfully arranged and deftly delivered by your professional florist? Whether your valentine is close to home or far away, your local florist can help you make some valentine history of your own. Be sure to order early for best selection and delivery options. Then, step back and let Cupid's arrow find it's target!