These gorgeous flowers are native to South America though some varieties have now been naturalized to the US. There are two species of Alstroemeria, one native to Chile and one to Brazil. The Chile species grows in winter while the Brazil species grows in summer. That makes it the perfect flower for our October spotlight as this month falls squarely between the two!
History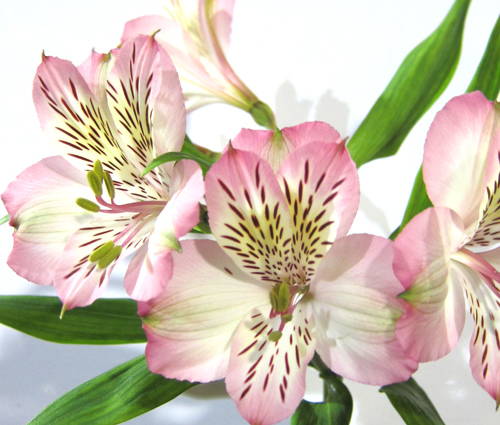 The Alstroemeria was discovered by Baron Claus von Alstromer. He collected seeds from the flower while on a trip to South America in 1753, and sent them to his teacher, Linnaeus, who then named the flower after him. Because of its South American origins, it is also known as the Peruvian Lily, Parrot Lily or the Lily of the Incas!
Meaning
The Alstroemeria is often associated with friendship because of the way its leaves grow. They grow upside down, twisting and turning evoking the twists, turns and growth that friends experience over time. It can also mean prosperity and fortune. This flower is often found in everything from bridal bouquets to corsages and boutonnieres. It is also the perfect gift for a friend or someone going to a job interview or embarking on a new venture.
The Alstroemeria is a gorgeous bloom that should be available this time of year at your local flower shop. Go by and order a gorgeous arrangement featuring this magnificent bloom!