Flower Shop Network had the fantastic opportunity to attend the 2012 Oklahoma State Florist Association's Convention July 28 – 29th! A convention filled with beautiful flowers, great workshops and top-notch competitions, including the Oklahoma Cup Competition!
Gorgeous flower arrangements in the Flower Shop Network booth. These were created by the talented Tammy Martens, designer at Generations Flowers & Gifts, Broken Arrow OK.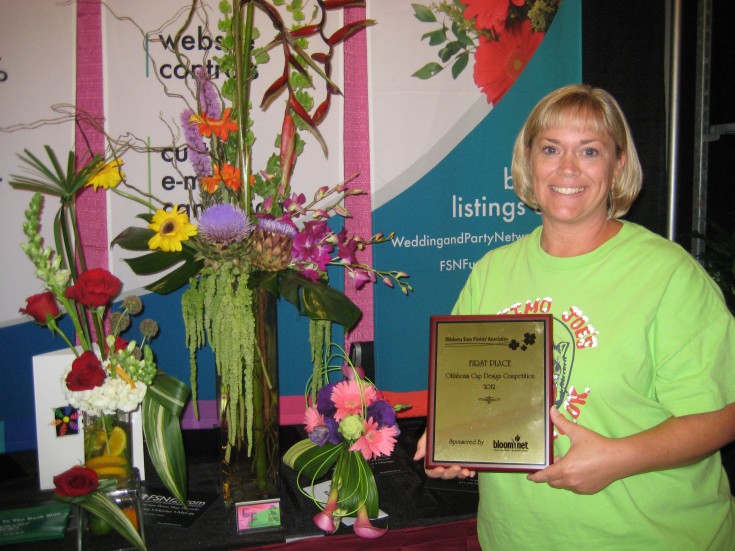 Here is Tammy Martens with her award from the Oklahoma State Florist Association. Way to go Tammy! (The biggest arrangement in the photo above was created specifically for the FSN booth [and we loved it!], the others were used in the competition.)
Flowers at the lobby of the convention.
FSN's Ken Cochran (left) with Dennis Mueggenborg, President of the 2012 Oklahoma State Florist Association. He is also owner of Designs by Dennis in Kingfisher OK.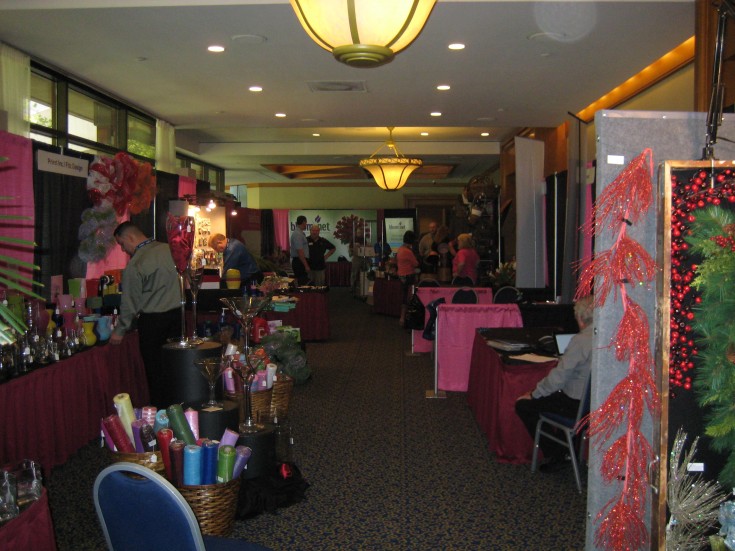 A peek into the show!
FSN's Joe Hays (right) with Anthony Swick of Bay Bouquet Floral Studio, Tampa FL. We were excited to see Anthony so far from home.
Flowers abound at the 2012 Oklahoma State Florist Convention! These were found in the hotel lobby.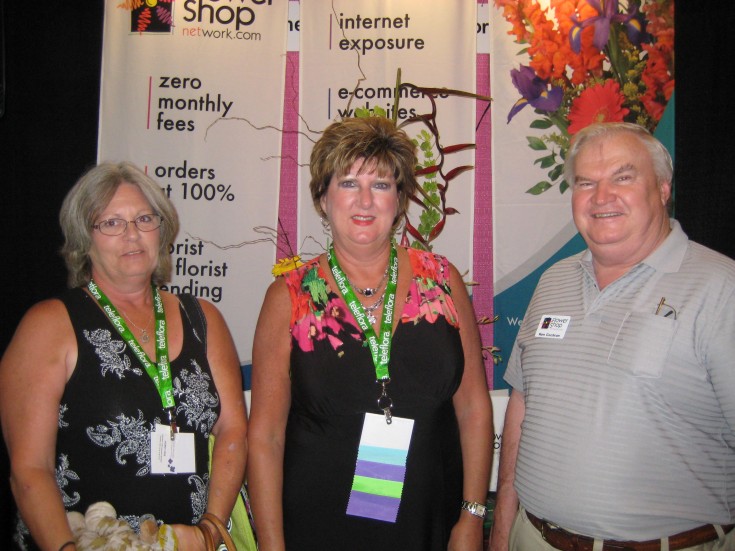 FSN's Ken Cochran (right) with Jackie Witte (center) and Barabara (left) from Blossom Shop, Altus OK.
All in all we had a great time in Oklahoma! We saw a lot of good friends, new faces and beautiful floral inspiration. What more could anyone ask for??  Hope to see you there next year!