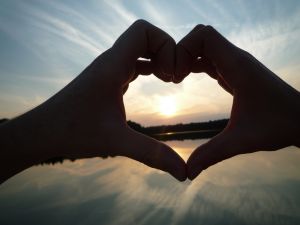 Valentine's Day is coming up fast! Don't get left behind when ordering your Valentine's Day flowers. This year is a bit of an oddball because Valentine's Day falls on Tuesday. Of course you can have flowers delivered on Tuesday, but why wait? This year, turn Valentine's Day into a romantic, weekend-long event!
Begin Valentine's Day's Romance Weekend by sending flowers to your hunny's office on the Friday before. She will spend the whole day looking at those beautiful blooms and thinking of you. Not only will she not be expecting it, it kicks off a fabulous romantic weekend just for the two of you.
After work on Friday, take her out to her favorite restaurant, or even the place where you spent your first date. Buy her jewelry in her favorite style. (That means similar to her other jewelry, guys!) Plan a weekend get away for Saturday, such as a bed and breakfast or a romantic cabin in the woods. Spend your time enjoying what life has to offer. If weather permits, go for a hike or walk together, but if it's too cold, don't hesitate to stay indoors. Have you favorite movies or board games ready. Brew up some hot cocoa and melt some chocolate to dip fruit.
You are the one who knows your relationship best. Plan to do things you both really enjoy, but may not normally have time for. It's all about being with each other, and enjoying your time together.
Return to the daily grind on Monday, but, as the icing on the Romantic Weekend cake, have another surprise flower delivery scheduled then too. Your sweetie will be over-the-top with excitement and love for you. Not to mention the envy of all her co-workers! This new arrangement will last the whole week, keeping you on her mind always.
So how do you make this Romantic Weekend happen? Here are some great tips for sending Valentine's Day flowers.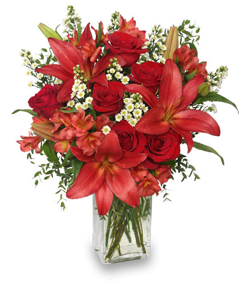 Ordering Valentine's Day Flowers Early Is Very Important

Place your order as far in advance as possible. Especially if you are special ordering something.
Early Valentine's Day orders have a higher priority than those received closer to the deadline.
Florist usually create their oldest orders first, so you will most likely get the best and most fresh flower selection.
You will receive better accommodations for any special instructions, such as a specific delivery time.
Information You Will Need When Ordering Valentine's Day Flowers
Payment information, such as credit card number.
Recipient's full address and phone number.
A back up address (Especially if the weather is bad in your area. Might get an impromptu snow day, so a home address is a good idea)
Houses of business where it will be delivered to. (Some businesses close or change schedules on holidays.)
Know what you want the enclosure card message to say.
Have an arrangement picked out, or some idea of what you are looking for. (Think of her favorite colors and styles)
Have a second choice just in case the first one is not available for some reason. When working with organic material you never know what will be available.

These Valentine's Day delivery tips are brought to you by local Reno, NV florists.
Not in Reno? No worries, Flower Shop Network is your source for finding a real local florist.