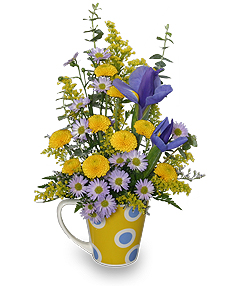 Administrative Professional's Day (AKA Secretary's Day) is Wednesday! There's still time to order something special for your staff!
Any good business owner knows they would not be where they are without the help of their crew. Even temporary staff are essential to getting the job done and done right! How do you plan to recognize your staff on Administrative Professional's Day?
The best, and easiest way to show your appreciation to your staff is by ordering flowers. It only takes a few minutes on your part, but will mean more to your staff than you can imagine.
You might also consider ordering a big gift basket for the entire office to enjoy. Whatever you choose, always always always buy from your REAL local flower shop. If you don't know your local florist, use our handy florist finder to help!
Browse flower arrangements for Administrative Professional's Day!