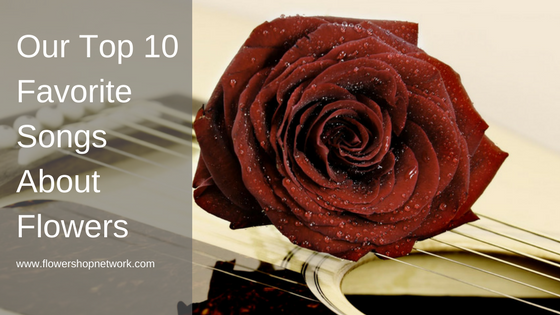 Flowers and nature are an inspiration in many ways. This inspiration is usually expressed in a visual form and the musical representation is often overlooked. Pull out your earbuds and get ready to listen to some of our favorite flower-inspired songs!
Every Rose Has Its Thorn- Poison
Flowers on the Wall- Statler Brothers
Build Me Up Buttercup- The Foundations
Blue Orchid- The White Stripes
Sugar Magnolia- Grateful Dead
The Rose- Bette Midler
Flowers in Your Hair- The Lumineers
Virgina Bluebell- Miranda Lambert
Tiptoe Through the Tulips- Tiny Tim
Two Dozen Roses- Shenandoah
What's your favorite flower inspired song? Let us know in the comments. Then head over to your local florist to buy your favorite flowers!