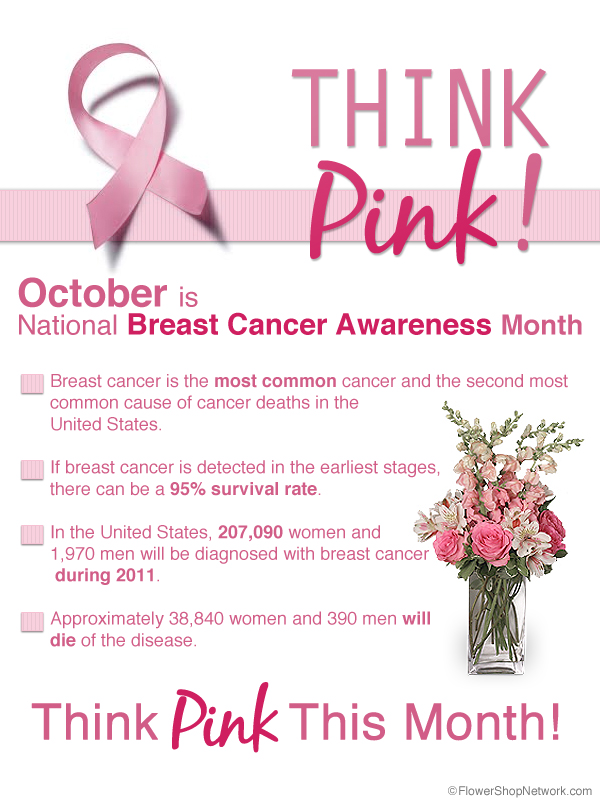 October is National Breast Cancer Awareness Month and the time the whole world turns PINK! Because about 1 in 8 women in the US will develop breast cancer over the course of her lifetime, but this doesn't have to be a death sentence. The good news is, with early detection, there is a 95% survival rate! So if you're over 20, male or female, don't forget to check yourself regularly!
In 2010, there were more than 2.5 million breast cancer survivors in the United States alone. This is a fact we should all be excited about. Cancer is a scary subject and hearing stories of survival are always encouraging! The battle with breast cancer is a fight we CAN and WILL win! All it takes is reminders, awareness and a little PINK!
If you know someone who has championed their fight with breast cancer, send them Think Pink flowers this month to let them know how happy you are to have them in your life.
We have added a PDF download of the above flyer here: Breast Cancer Awareness Free Flyer