Although for most, prom has come and gone, still teenaged girls everywhere are planning their ensembles for next season. We had the wonderful opportunity to meet up with a group of teens right before prom and snap some photos. So enjoy all the craziness and color of prom 2012!
Prom Corsages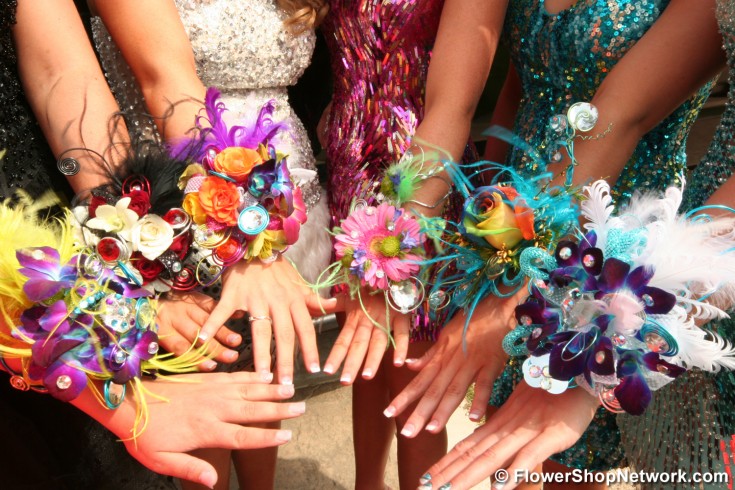 Prom 2012 was all about COLOR and FUN!
Gotta love the vibrant colors of these prom corsages!
This prom corsage was created by Alvin Taylor's Flowers in Paragould AR. It features a large Gerbera and is highlighted by mums, delphinium, gems, wire and feathers — perfect for her multi-colored dress.
Another of Alvin Taylor's creations, this features a rainbow rose and all sorts of blue accents and feathers. This corsage perfectly compliments her sequined dress!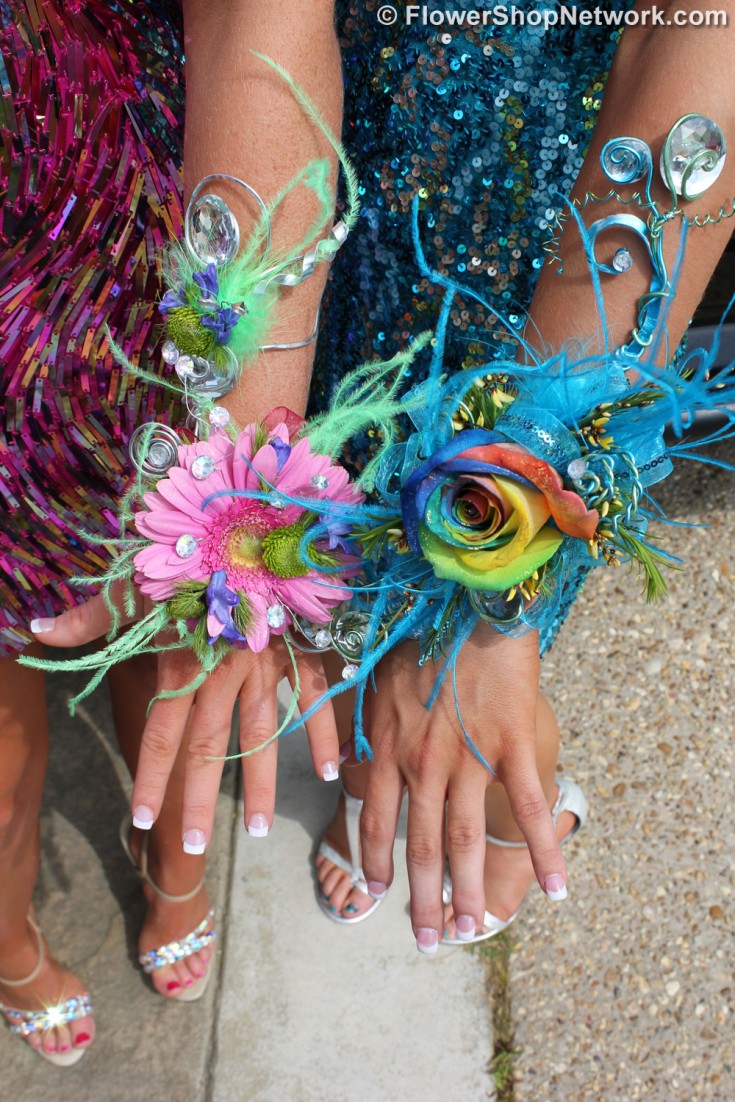 Here you can see both corsages together. The girls were so excited about their wild and crazy corsages! Great work Alvin Taylor's!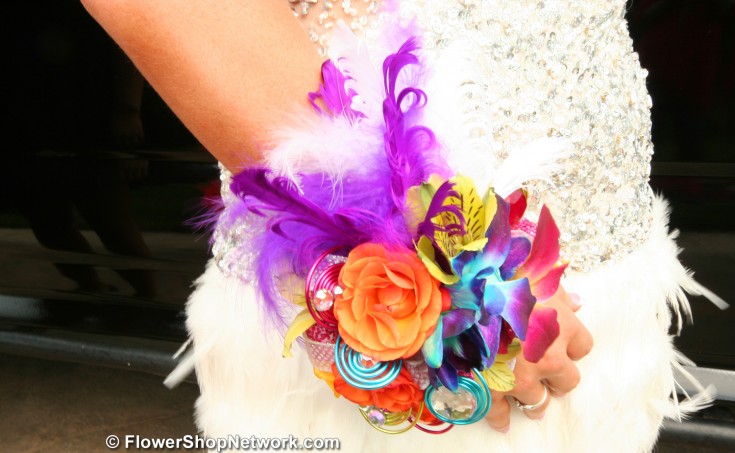 This prom-goer had a silvery-white sequined dress with a white feather skirt on it. It was very unique, but really brightened up with this prom corsage full of COLOR! This corsage was created by Adams Florist in Paragould.
Red and white roses with matching wire make up this corsage. With the additional black feathers, this looked fantastic against her black dress. Another beautiful design by Adams Florist.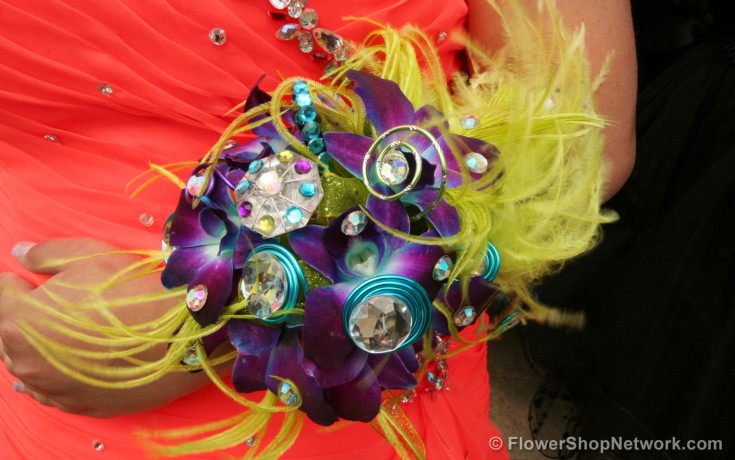 A design made by someone who knows their color! You can see how brightly colored her orange dress is. The complement to orange is blue, which is shown in the wire and dendrobium orchids. Yellow is next to orange and it's complement is violet, both appear in this arrangement! All these interesting colors look like they belong with this dress! Great work, Adams Florist!
You can't match this dress more expertly than this! Adams Florist used teal and white accents and feathers with deep purple and teal dendrobium orchids.
We have some very talented florists here in Paragould, AR. These were all created by Adams Florist.
Prom Hair Accessories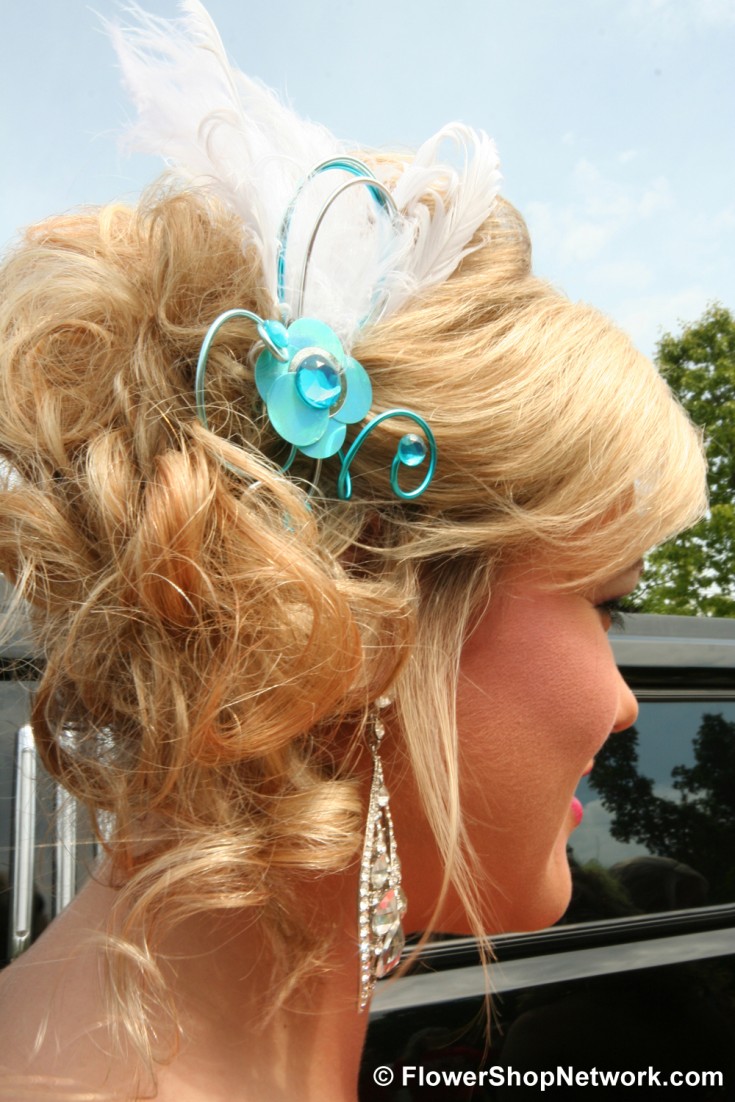 Florists also made the girls beautiful hair accessories to match their corsages. Great idea for any prom-goer!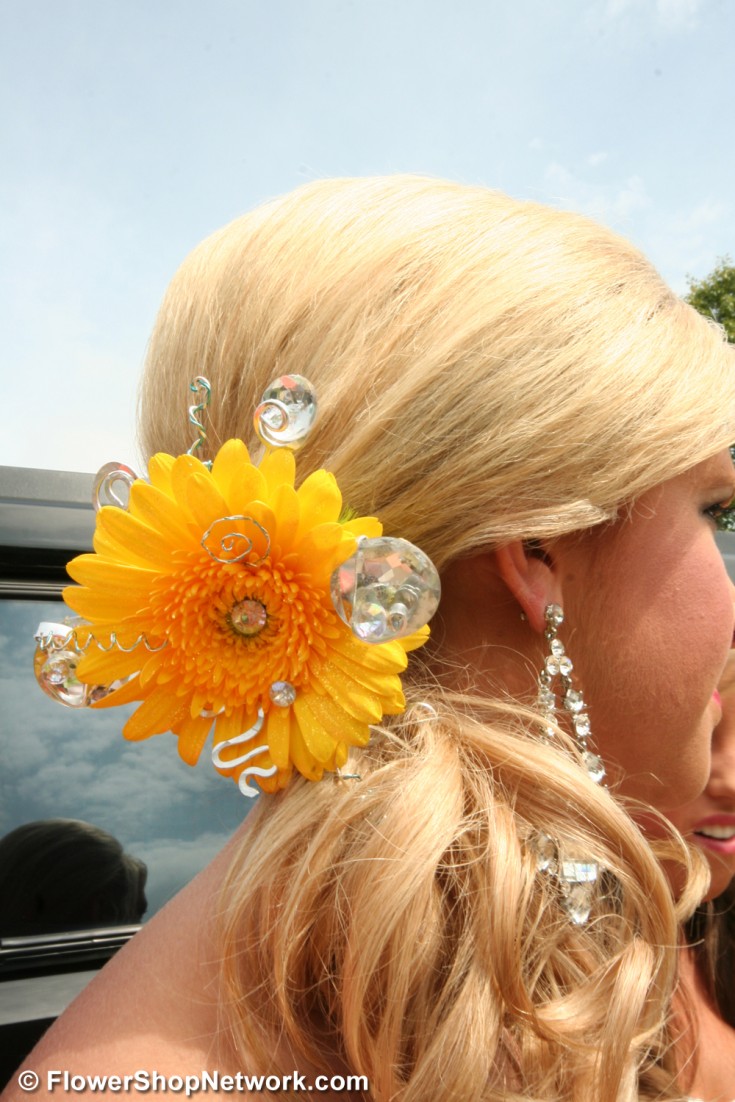 Sunny yellow Gerbera with lots of gems.
Feathers were so IN this year!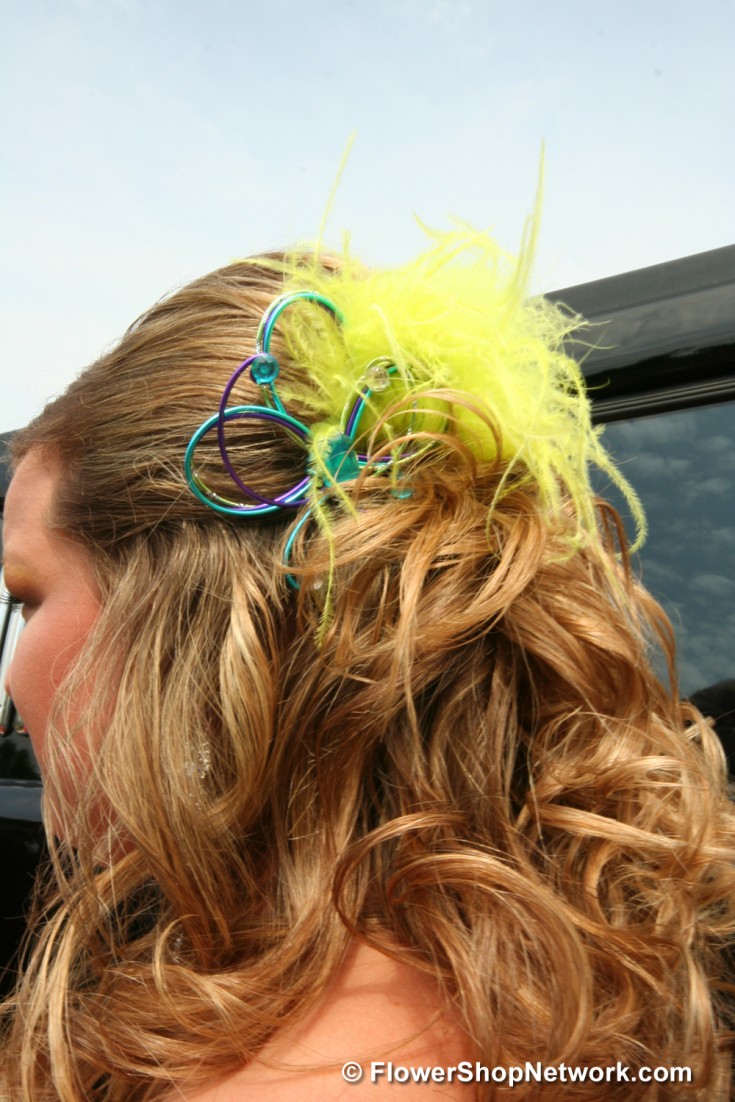 More feathers and wire! Much easier to make last all prom night long!
Prom Boutonnieres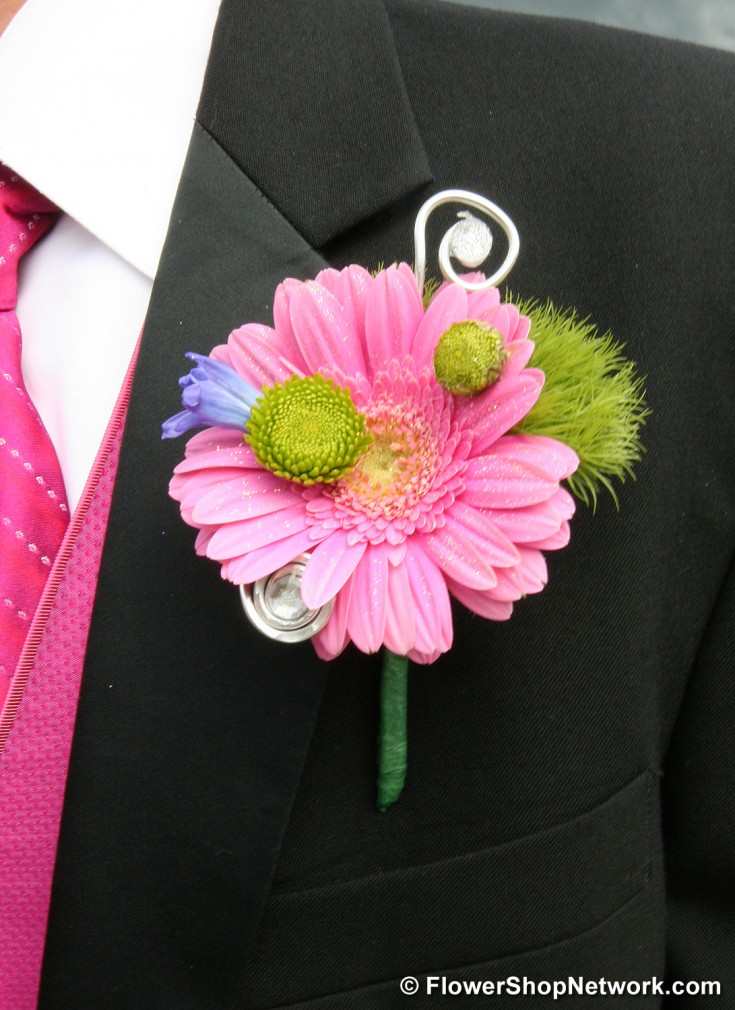 A good date match's his lady. This guy went all out! Beautiful pink Gerbera, mums, delphinium, and green ball dianthus.
A very colorful design to match a very colorful corsage. This uses yellow alstroemeria, purple feather and wire!
We hope you enjoyed this look into some of the floral designs created for prom 2012. It's obvious the biggest trend was matching your flowers to your prom dress! What will next year hold? Who knows!