We recently posted an article introducing Regina Berryman and her upcoming presentation on the Fibonacci method of Floral Design at the Tennessee State Floral Association convention. I bet you're wondering just how it went? Well, it should come as no surprise that Regina presented an abundance of valuable information as well as displayed some breathtaking arrangements!
As usual, FSN was there to snap some photos and is excited to pass them on to you!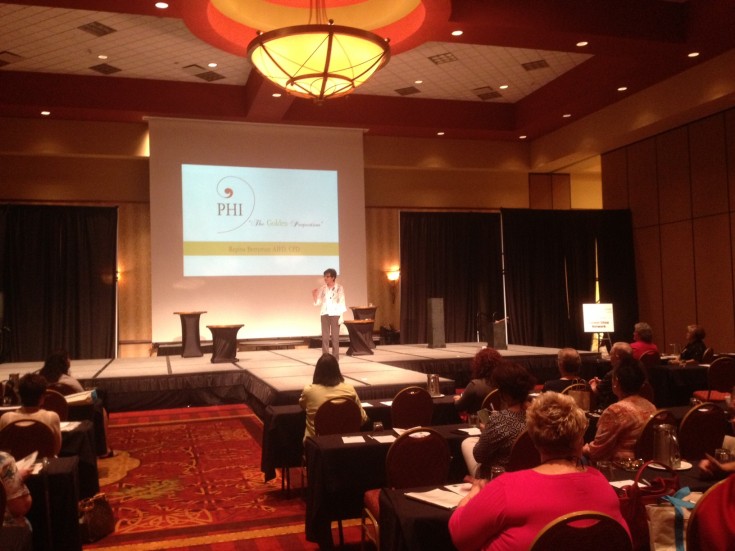 Regina Berryman and the stage before the arrangements are brought out.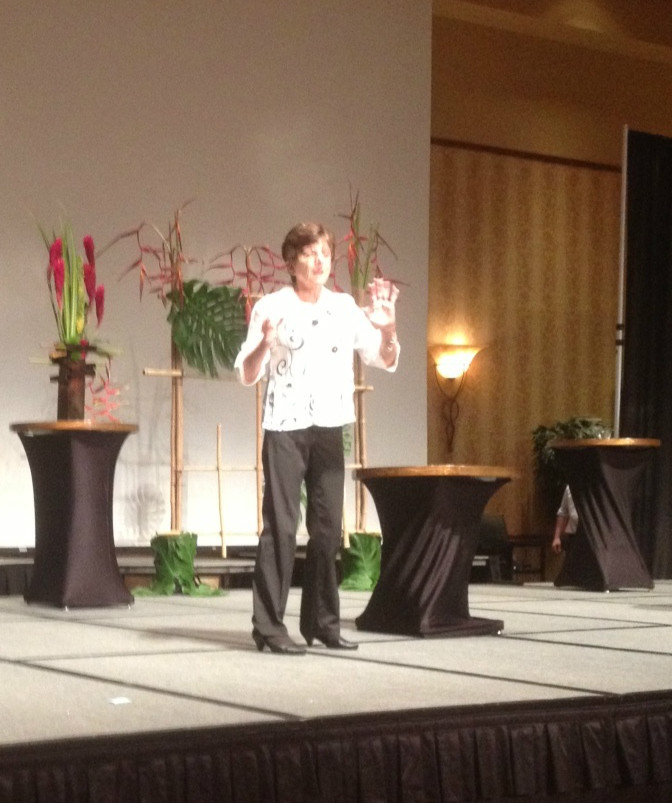 A couple of the first arrangements are visible in this photo.
A gorgeous arrangement using bamboo as a backdrop.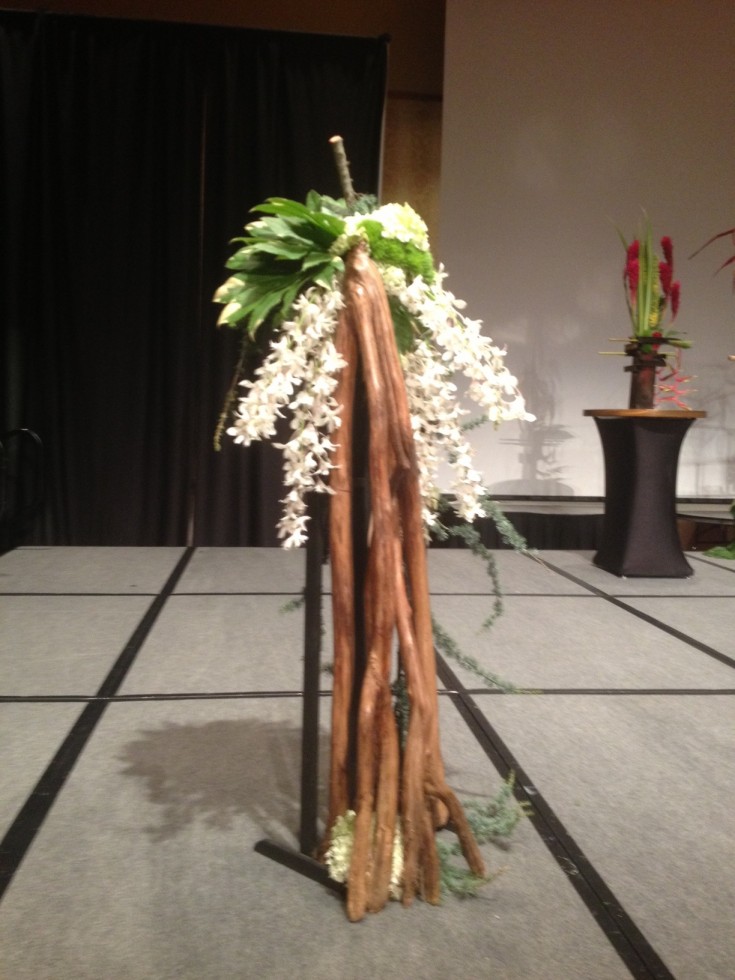 A beautiful arrangement!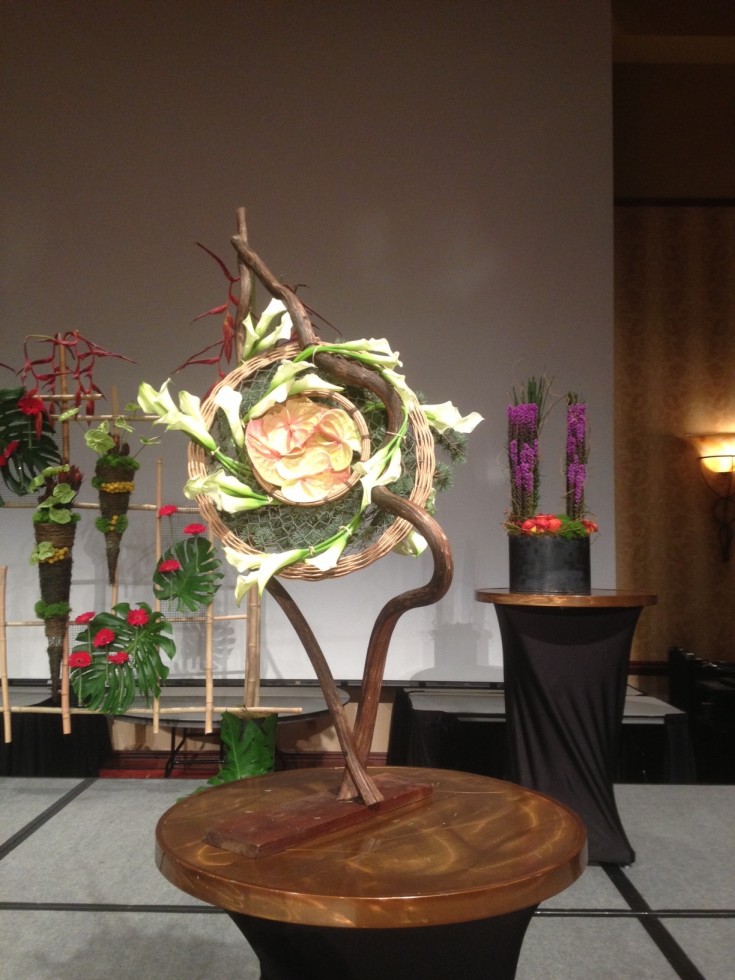 A breathtaking piece using curved wood as an accent!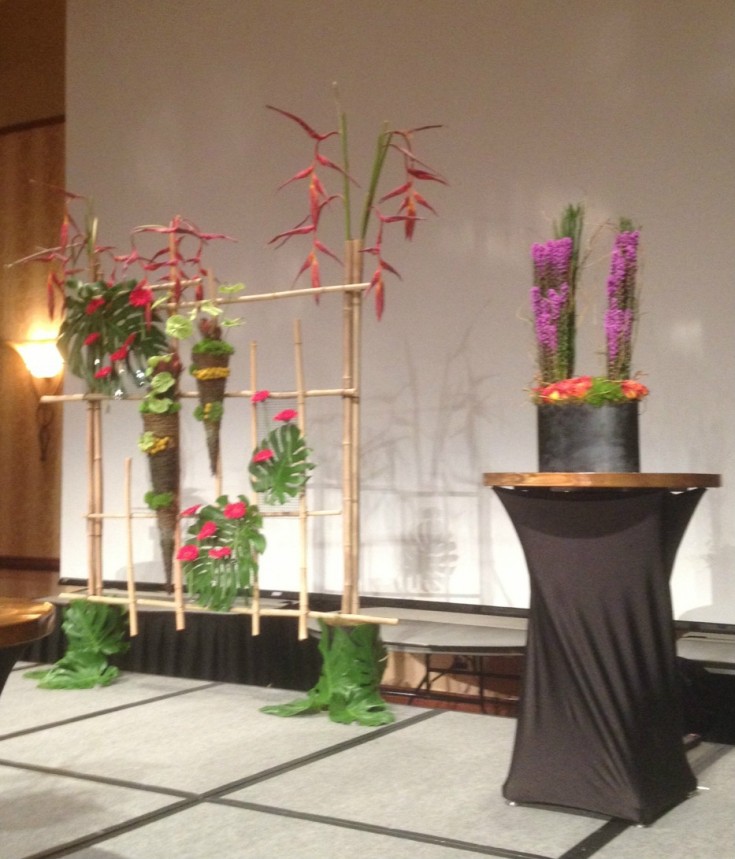 Two more amazing pieces!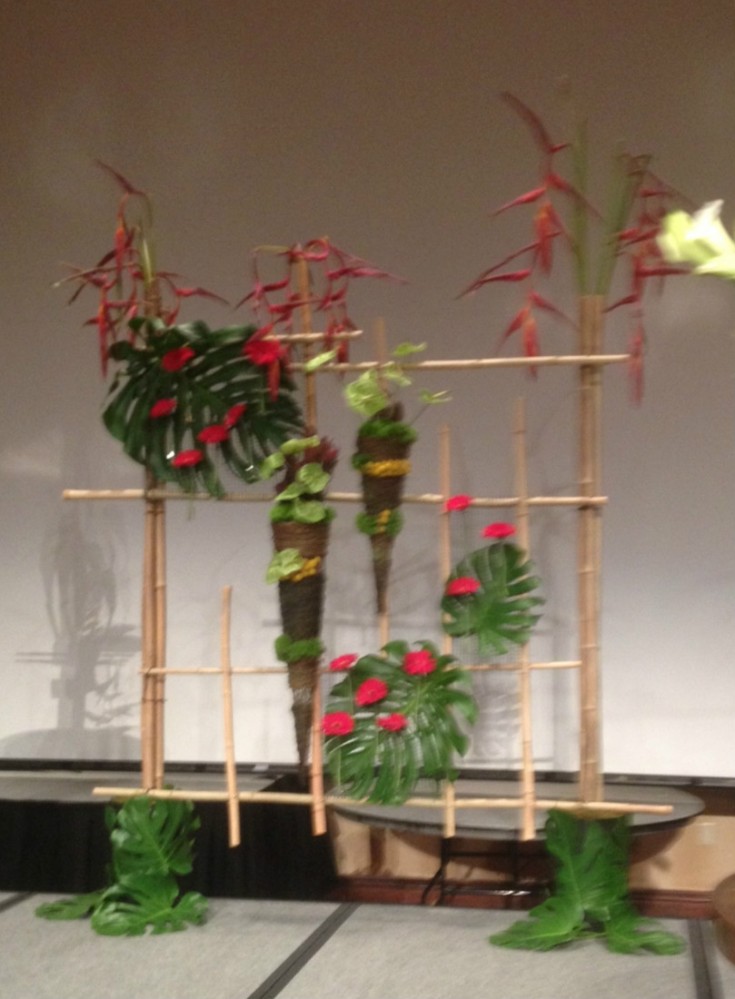 A close-up on one from the last picture. Excellent!
Thanks for joining us for this pictorial recap of the Regina Berryman presentation at the TNSFA convention. As you can see, she did an amazing job and her talent is unquestionable! Well done, Regina! FSN is proud to have you as a friend and contributor to our catalog!