Well, our contest has come to a close. If you haven't been keeping up, we asked our florist friends to show us their predictions for the Royal Wedding Bouquet.  We had a lot of fabulous entries, but Royal Wedding florist, Shane Connolly took us all by surprise. The actual design of the Royal Wedding Bouquet was modest compared to what florists were expecting. Connolly used Sweet William, lily of the valley, hyacinth, ivy and myrtle — all have small white blooms, but deep meanings from the Language of Flowers, used heavily in the Victorian Era. Check out the pic of Kate's bouquet on Flirty Fleur's blog.
Because we couldn't just have a contest without a winner, we took the closest 3 bouquets and put them to a vote! We chose these because they (1) used white flowers, (2) included small flowers, (3) had a slight cascade shape, although Kate's was very slight.
Our Winner Is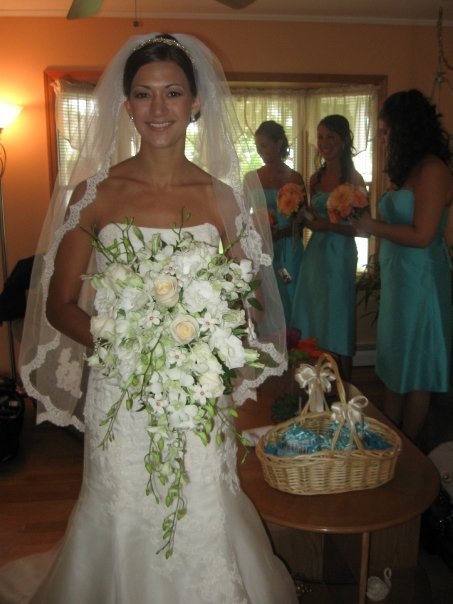 Created by Tina of
Perfect Rose Floral Design, East Islip NY
http://www.perfectrosefloraldesigns.com/
Tina does fantastic wedding work! She also entered these two bouquets in our Royal Wedding contest:
Great work Tina! Congratulations!
This post is brought to you by Flower Shop Network, your source for REAL local florists.