Ask The Plant Expert: Hi, I have had my bromeliad plant for about a year now. I have an office with no direct windows so the plant receives light from the office lights (fluorescent) and from the lamp I have near the plant on my credenza. The red flower in the middle has turned dull and brown. Do I need to remove the flower? If so, how to I do that – just pull it out, cut it out? Thanks – Michael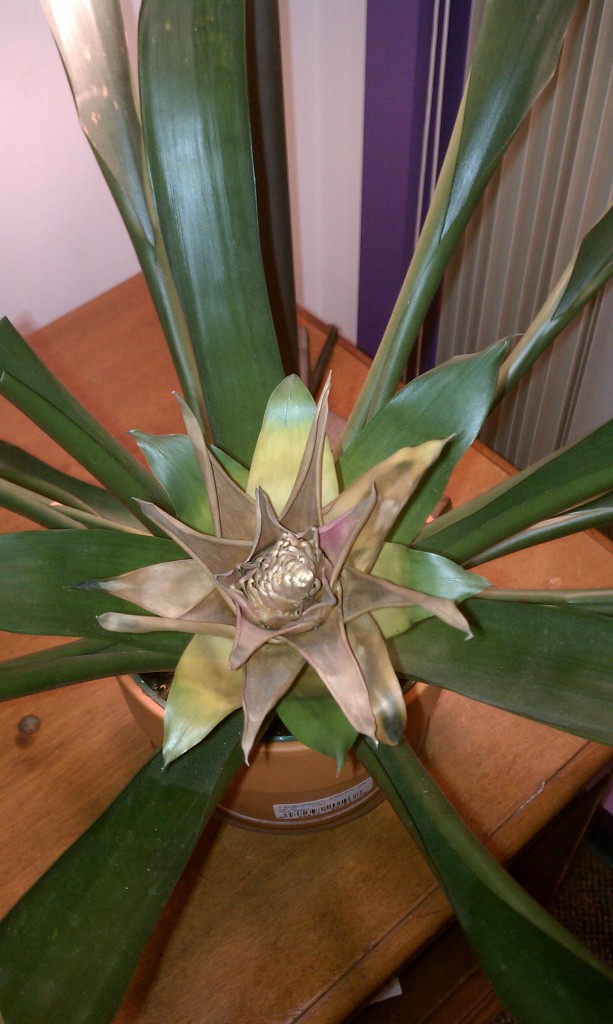 Flower Shop Network Plant Expert Reply:
Michael,
You will be able to cut the dead bloom out, and the plant should produce babies. Please read this post on removing Bromeliad blooms, and if you have any questions let me know.