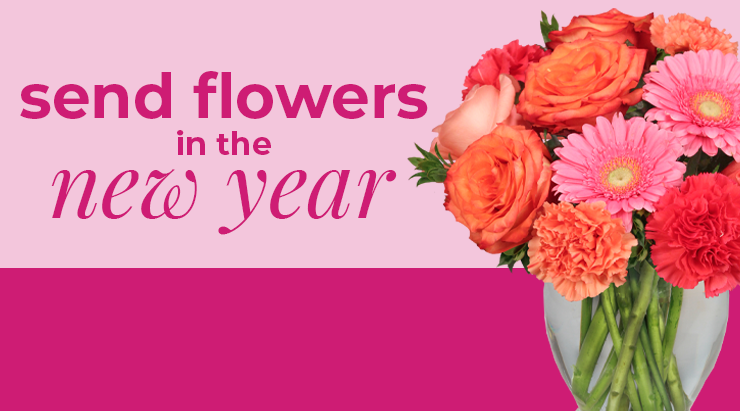 Flowers are always a great gift for holidays, but there are so many other reasons you could send a gorgeous floral arrangement! As we head into the new year, make sure you keep all of these reasons in mind:
Show Your Love
Whether you're at the start of a new romance or cherishing your lifelong love, flowers are a surefire way to impress your special someone! Roses are a symbol of romance and are the perfect way to let them know that they are an important part of your life. There doesn't have to be a special occasion for you to show your love—surprise your sweetheart anytime this year! They'll love knowing that they're on your mind.
Uplifting Thoughts
If you know someone going through a difficult time or who just needs a little encouragement, share some reassurance with them in the form of flowers! Optimistic, bright colors are a perfect way to cheer them up and send good vibes their way. They'll be so thankful that you're thinking of them.
Celebrate an Achievement
For everyone's biggest accomplishments this year, send flowers! Maybe they're graduating from college or just got a promotion at work. Whatever they accomplish this year, make sure to congratulate them with a stunning flower arrangement. Include some thoughtful sentiments on the card to let them know how proud you are!
Thank You
If someone has performed a nice gesture or given you a reason to smile, it's always a great idea to send them a sweet thank you note. Why not take it a step further and send some beautiful flowers? This will let them know just how much you appreciate all that they've done, and it's a "thank you" they'll never forget!
Birthdays and Anniversaries
Whether they're celebrating a milestone anniversary or a significant birthday, flowers are the perfect gift to send! Commemorate their special occasion with some beautiful blooms. They'll love a bright, colorful array that will keep their celebration going.
Whatever reason you decide to send flowers in 2020, a real, local florist can help you with the perfect arrangement!