All fall flower arrangements shown below are real arrangements that were created and delivered by real local florists all across the country and Canada.
Early fall flower arrangement by Trigs Floral & Home in Minocqua, WI
The colors of fall are so striking and magnificent, it's easy to see why autumn is many people's favorite season. The deep reds, the rustic browns, the sunset orange — fall is such a beautiful season. Why not enjoy the beauty of fall indoors as well as out? It's easy with your local florist!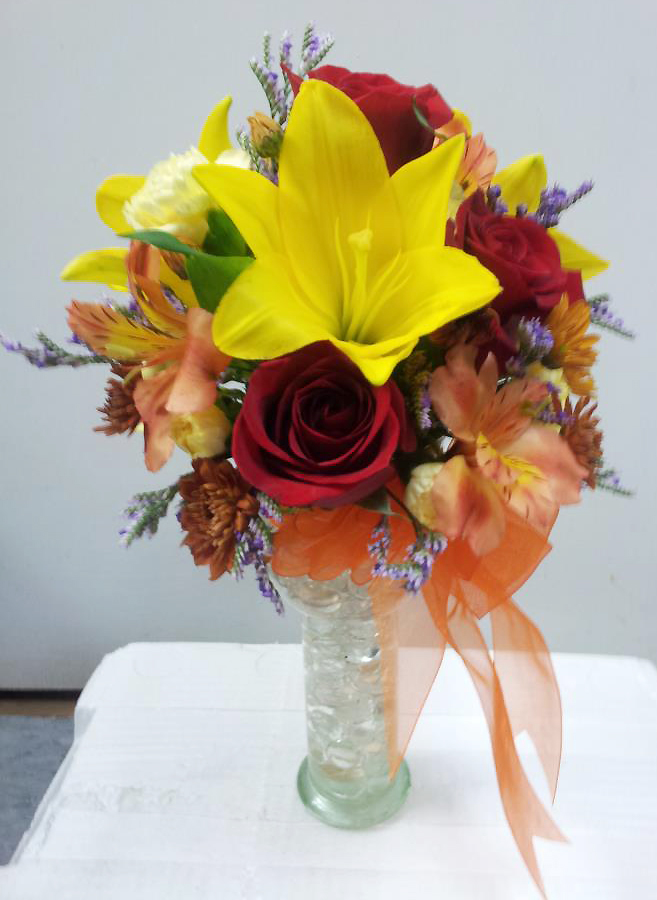 Fall arrangement by Buds & Blossoms, Edgewood MD
Fall flowers offer a little pick-me-up for all to enjoy. Think about working hard all day at your desk, wouldn't it be better with a beautiful arrangement of fall flowers to brighten up your week?
Fall flowers by Monday Morning Flowers, Princeton NJ
Send fall flowers to someone you care about who might not be able to get out and about well enough to enjoy the colors of the season. You'd be surprised how this little act of kindness can really make a difference in someone's life.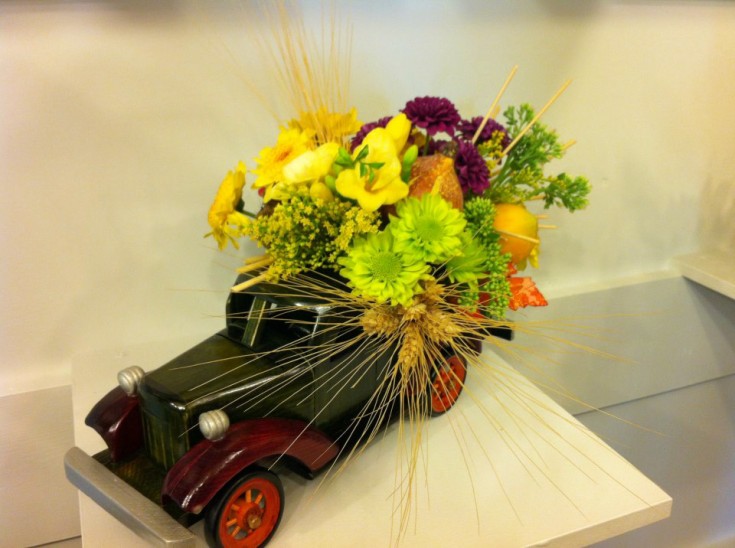 Fall flower design by Lady Bug Studio in Olds, Alberta CA
Be creative! Fall is the time of harvest and using things like wheat, pumpkins and fall leaves can take the arrangement to the next level. These harvest-time designs are prefect gifts for people you are thankful for.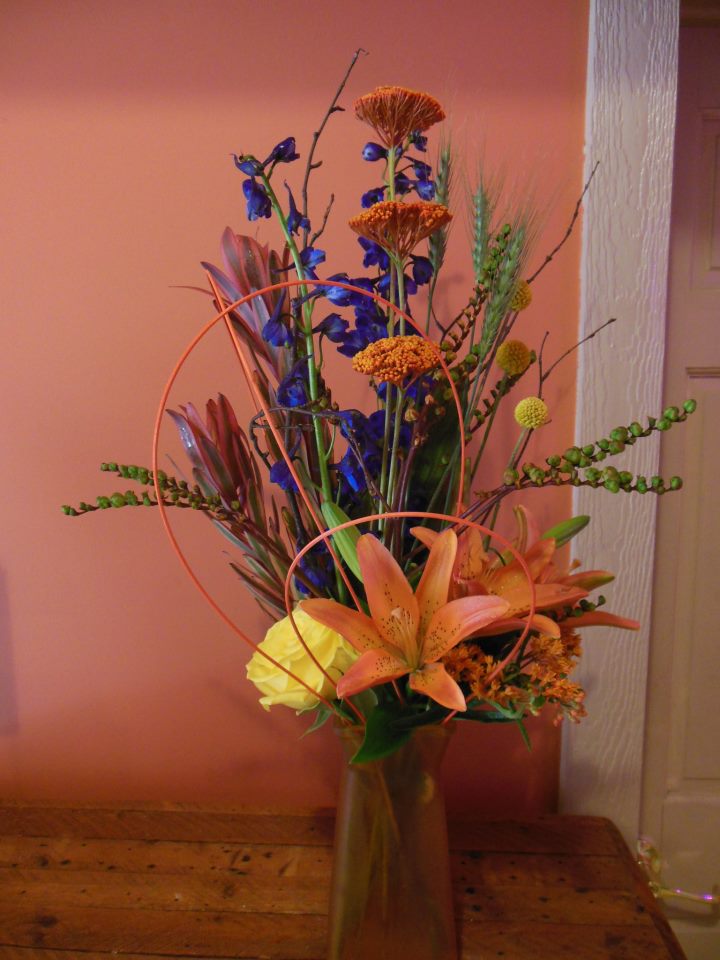 Fall design by Back to the Fuchsia Florist, Saugatuck MI
Just remember, always always always use a real local florist directly when sending flowers. Not only do you get the best deal, and the freshest and best flowers, but you are also helping your community to grow and prosper. That we can all be thankful for. (If you don't know your local florist, use FSN's handy local flower shop finder.)