September Autumn Color!
Fall is almost here and we're falling head-first for fall colors this year! Check out these great articles all about the spirit of fall through it's beautiful color.
Perfect Flowers For September Birthdays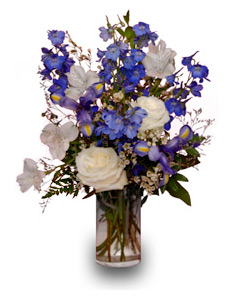 Sending flowers to someone on their birthday is always a special surprise! Beautiful flowers will create birthday memories to hold close to heart, especially if your recipient works at a desk job. There's just nothing better than your beautiful birthday gift greeting you with it's bright and cheery colors every morning as you walk into your office. It's like celebrating a birthday week instead of just a birth day!
For an September birthday, celebrate the end of summer with warm colors and a mix of summer and fall flowers.  Office flowers are an instant mood changer, and bright, cheery flowers always do the trick!
Read More About September Birthday Flowers…
---
The Rustic Spirit of Fall Through Flowers



And with fall right around the corner, now is the time to start thinking Autumn colors! You want your rustic-themed bouquets and flower arrangements to look effortless, chic and natural. Organic colors will blend perfectly into your fall wedding. Using the above fall accessories, you can create an organic, chic rustic-themed bouquet. These simple, easy to find accessories will compliment any wedding ceremony. Textures make a huge impact and by creating a floral design with these alternative accessories you are sure to express your creative spark in more ways than one!
Read more about Rustic Fall Flower Bouquets…

---
Kids Love Flowers Too! Send A Surprise With Personalized Flowers



Sending flowers to the people you love has always been a great way of showing that you care – it's a tradition that is loved by many all over the world. Who doesn't  love a luscious bouquet brought to our doorstep with a little note saying 'I Love you' or 'Happy Birthday'? It is a thoughtful gift that will always bring a smile. Kids Love Flowers Too!  It's a great gift idea for a child that is too far to visit, in school all day or just for the kid who loves a fun surprise! You hear a knock at the door – "Sweetie, it's for you" hollers the parent as the child runs to the front door to see a bright arrangement of happy-go-lucky flowers with their name one it! Who wouldn't squeal with delight?!?
Read more about Flowers Ideas For Kids…
More Than Just a Boutonniere: Trends For Fall



Boutonnieres are a long-standing tradition; generally simple, delicate, and reflective of the partners wrist corsage or bouquet. But who says a boutonniere can't make a statement with a hint of flair, all on its own?
2011 fall boutonniere trends are leaning toward a more natural, earthy style than the average carnation or red rose.  Twigs, rope, feathers, berries, shells, stones, and thick textures turn what could be an ordinary boutonniere into something outstanding!
Read More About Fall Boutonniere Trends
---
Fruit & Veggie Floral Design Trends



Using apples, oranges and limes in floral design has become increasingly popular over the past few years, but now florists are finding new and innovative ways to use fruit like never before! At the recent Tennessee State Florist Convention, fruit and veggies in flower arrangements seemed to be a reoccurring trend, let's take a look…
The best thing about using fruit in flower arrangements is the incredible smell. Check out the above picture of oranges and apples being used. Notice not only are the oranges being used in whole forms, they are also sliced or have been covered in delicious smelling cloves. This adds a bit of spice to the mix.
Read more about Using Fruits & Veggies In Floral Design…
WE'RE SOCIAL!








Love flowers? Follow us on the above Social Networks! We are always sharing the latest articles from our Bloomin' Blog, as well as the most fascinating news on the net!
Help make Flower Shop Network's monthly newsletter even better! Got questions? Have an idea for a story? With your help, we can make the FSN newsletter just what you want and need. You can drop us a note in the comment section on the blog or email us at social@flowershopnetwork.com. We can't wait to hear from you!