October is the time for scares and tricks, but who says you can't have beautiful flowers too? Send a spooky message or decorate your table with the perfect arrangement this Halloween.
Decor
Sometimes it's hard to find a balance between spooky and elegant during this holiday season. The best way to decorate is to put the right things in the right places. Here are some great arrangements to place in your home:
This basket catches the eye and brightens up a room with its colorful selection around a candle centerpiece. It is a great choice for a foyer or living room.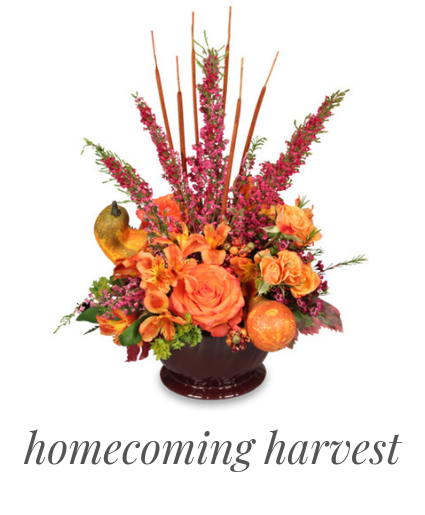 This arrangement brings out the feelings of fall with its vibrant orange color. This vase is perfect for a dining room centerpiece, and it also makes a great gift.
This festive design is fun and welcoming on Halloween. Place this piece on your front porch or on a backyard table to get in the holiday spirit.
Gift Messages
Surprise your loved ones this Halloween by sending a gift they won't expect. Here are some fun messages to bring out their spooky side.
Potions and goblins have nothing on you! Happy Halloween!

Wishing you a Halloween filled with more treats than tricks.

I'm standing right behind you! Just kidding. Happy Halloween!

Happy Halloween! Hope you have a day full of scares!
The options this season are endless. Check out our Halloween collection today!