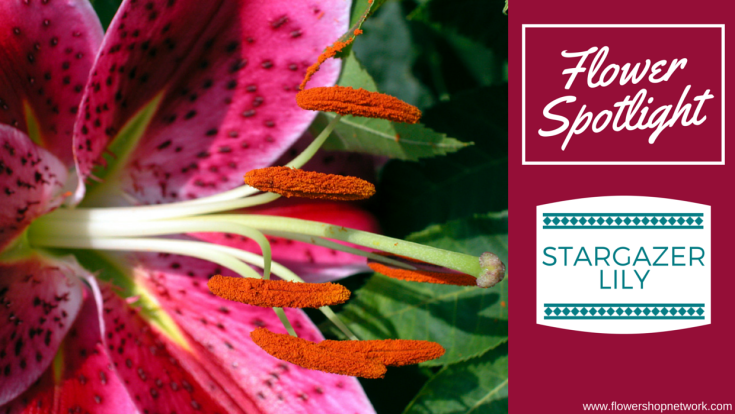 When looking for flowers to dazzle, Stargazer Lilies seem to do that effortlessly. With their vibrant colors and delicious fragrance, it's hard not to take notice of this oriental hybrid!
Origins and Symbolism
Originating from California in the early 70s, this perennial has added to the already famous legacy of the lily, so it's no surprise that this striking bloom has a variety of meanings.
Used to congratulate or for sympathy, Stargazers symbolism varies due to their color. Whites represent purity, while bright pinks and reds express aspiration and prosperity.
To Consider
Although this beauty looks beautiful planted or cut, caution is given to those who have feline friends.
The American Society for the Prevention of Cruelty to Animals reports this plant can be toxic to cats, causing vomiting, kidney failure and even death.
Availability
Named 'stargazer' because their blooms face the sky, these flowers are available late-summer.
Used in arrangements as well as bridal bouquets, they always astonish any receiver lucky enough to gaze at its star-like petals.
Make sure to head to your local florist to find this bloom in an arrangement!
Bridal bouquet photo accreditation to: http://www.weddingandpartynetwork.com/gallery/