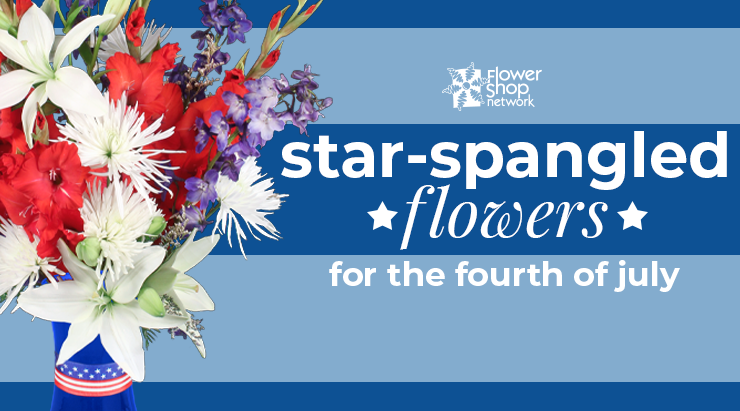 Celebrate America's birthday with an eruption of red, white, and blue blooms! Whether you're having a pool party or a cookout, a floral arrangement will add a little sparkle as a centerpiece on your table. We know you'll want to include red, white, and blue flowers in your festivities, so keep reading to learn more about flower meanings for the Fourth of July!
Red
Usually, red flowers are a sure sign of romance, but that's not the only meaning this vibrant color carries. On Independence Day, red flowers can be a symbol of courage, respect, and admiration. Consider asking your local florist to use red roses, daisies, or gladiolus in your patriotic arrangement.
White
Including white flowers in your Fourth of July arrangement will show reverence and humility. A great option to include would be white lilies or spider mums— they'll look just like fireworks which makes them a perfect addition for this holiday!
Blue
Blue flowers usually represent peace, but can also symbolize serenity, openness, and trust. Blue delphinium or irises would be gorgeous blooms to use in your Fourth of July arrangement.
Including red, white, and blue flowers in your Fourth of July celebration is a spectacular way to show your patriotism and reverence for the founding of our country. Your local florist is certain to create a showstopping arrangement worthy of this blazing hot holiday.