In this edition of Suggest an Article, we have a fantastic tip from Jo Ann Evans of JoAnn's Flowers and Gifts in Indian Trail, NC. Take it away, Jo Ann!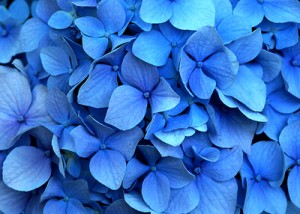 "To keep Hydrangeas hydrated:
Wet tip of stem and place in alum powder, then put the flower in the water bucket. You can also put a small amount of alum powder in the water bucket itself. This simple application keeps the flower fresh. It really works!!" 
Discovering Alum
If you aren't big into cooking, pickling in particular, you may not be familiar with alum powder. It's a primary ingredient in the pickling of fruits and vegetables to help maintain freshness. It would stand to reason that if it can keep these items fresh through the pickling process, it could help prolong the life of your freshly cut hydrangeas!
Because alum powder is used in cooking, it can easily be located on the spice aisle of your local grocer. It's a cheap additive to keep Hydrangeas happy, so there's no excuse not to use it.
I hope you enjoyed this edition of Suggest an Article, and I can't wait to see what kinds of ideas we'll find in our comments section. Remember, your ideas do not have to be limited to flower care tips or marketing techniques. If you think something is happening in your local community deserving of an article by Flower Shop Network, let us know!