Our next Suggest an Article comes from Alan Sherrill of the Conyers Flower Shop in Conyers, Georgia. Alan's idea involves joining your local Chamber of Commerce, but it doesn't end there! Here's a bit of clarification from Alan himself:
"If florists have not joined up with their local Chamber of Commerce … I would strongly suggest [they] join and be involved … as much as possible. [Attend] ribbon cuttings, business open houses, and various committees … offered through the Chamber. The more you are seen and hand out business cards, the more you will be remembered. [Conyers Flower Shop] has a large customer base of repeat Chamber customers. We give Chamber members a 10% discount on flower orders as well. In turn, we get a lot referral customers from our Chamber base as well as the Chamber itself. Hope you will give it a try, but don't just join and wait, join and get involved!"
Thanks Alan, that sounds like a fantastic idea!
The Importance of Networking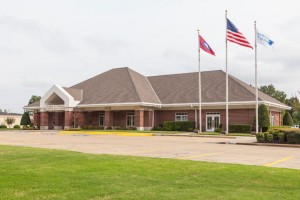 I'm sure I don't have to tell florists that being successful is all about personal relationships. You rely on word of mouth referrals for the majority of your local business! When you work a wedding or a funeral, you go out of your way to make a connection with the family in the hopes that they will recommend you to their friends. You relish the opportunity to deliver flowers to an office building so that everyone can see your work as you walk through on your way to the recipient.
Getting your business name and the quality of your work out in the community is how you make your living. Alan's Chamber of Commerce suggestion performs the same function, but on a more targeted scale. He is targeting business leaders in the community, cultivating their business. Having one of these individuals use his services carries immediate weight within the community. After all, if the owner of XYZ Corporation uses Conyers Flower Shop for his daughter's wedding, it's a high-profile endorsement!
But more than that, small business owners like to support other small business owners. The Chamber allows you an opportunity to meet other business owners in your community. You can start using their services, and they start using yours. After all, isn't that what the term 'business community' is supposed to mean?
That wraps up this edition of Suggest an Article! I hope everyone takes Alan's words to heart and begins networking in their own communities toward even more success!
Remember this column relies on you, the reader, to give us input so we can share your ideas with the rest of the floral community. Leave us some of your best thoughts in the comments section below!